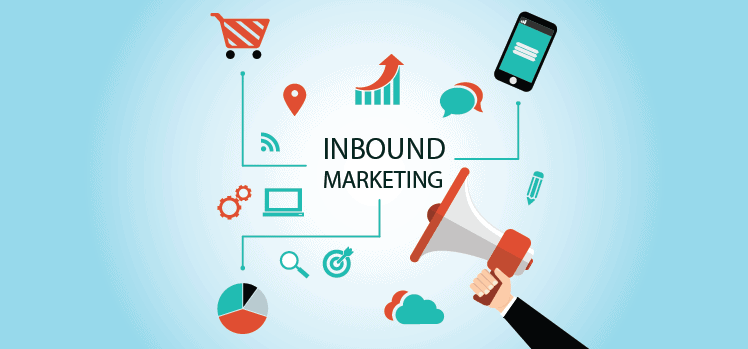 In today's business landscape, consumers face different types of intrusive marketing strategies. They get unwanted ads both online and offline.
Given that most consumers are already desensitized to these marketing strategies, more businesses are looking for a different approach. They need something fresh to scale their business.
Inbound marketing is one marketing strategy that can help with all of these needs. The strategy used here doesn't force the brand to be in front of the customer's face. But instead, these are strategies that attract customers to look into the business and search more about the brand.
Consider knowing more about inbound marketing if you've been looking for a different approach to your marketing strategies. Below are other activities you can do for this type of marketing.
What Is Inbound Marketing?
Some say that inbound marketing is a sure way to improve the current state of your business. When it partners with other software like growth hacking tools, it's a pair that's a match made in heaven. Utilizing both things allows your business to grow at a rapid pace.
But what exactly is inbound marketing?
Inbound marketing is the process of making your customers find your company. It's the opposite of outbound marketing, wherein you put your brand out there through billboard ads, event sponsorships, print marketing, TV ads, etc.
The process involved in inbound marketing is all about showing your value to your customers and prospects. By giving value, you attract customers to know more about your business. You intrigue them with what your brand is all about.
On top of creating valuable content, businesses also ensure that these campaigns and strategies are tailored to their audience – it's not a one-size-fits-all approach.
Personalization gives out a higher conversion and click-through rate. This type of content is known to have better metrics and is capable of hitting marketing KPIs.
Now that you know what inbound marketing is, it's time to go deeper into it. Let's discuss the different inbound marketing strategies you can do right now.
9 Inbound Marketing Strategies
Share Your Story
Nothing draws people more than a well-told story. As mentioned, inbound marketing is all about attracting your audience. And a way to do this is by telling your brand's story.
There's a reason why companies share their "why" to the public to attract consumers who support and believe in their cause.
Once people know what your business or brand stands for, they'll be more inclined to purchase from you if they support your beliefs.
Be Social In The Digital Space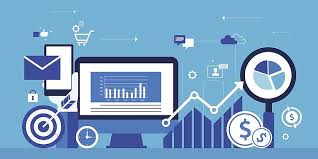 Whenever you see someone that's friendly, kind, and smart at a conference, it's impossible to resist the feeling of making acquaintances with the person. You see no risk in being friends with the guy.
This is precisely the persona you want your business to see online. So how can you show that you're friendly, kind, and intelligent? You can do so on social media platforms. Be nice to your audience, cater to their needs, and add value to them.
Once they see these characteristics, they'll be drawn to your profile and proceed to your website to know more about you.
Some big companies value this aspect so much that they invest in a social media engagement tool to ensure they're on top of every response or comment they get.
Notice how it's not an automated response. It's personalized and in context to what their audience is saying.
Create Value-Packed Blog Contents
A way to add value to your audience is to share information through written content. All sizes of businesses do this because it's one way to teach their audience, transmit their products, and display their expertise.
An additional tip to creating a value-packed blog is to include images. This makes the overall content engaging and easy to read. You can insert tables, diagrams, and even infographics.
Remember, one of the most important benefits of blogging is creating content that can improve the lives of your audience. The most engaging blogs are topics that can help with their business and personal development.
Guest Blogging
We believe that guest blogging is one of the top inbound marketing strategies.
Guest blogging is a way for bloggers to display their knowledge and skill in front of a whole new audience. It's a way to show your value to different sets of people.
Once you've created a great post and people see value from it, it can start new inbound traffic for your website.
A guest blog, if created properly, can attract motivated leads, and qualified traffic, increase brand visibility, and build authority for your business.
Use Infographics
As effective as blogs can be, some people don't have the time to read a whole article. If you believe your audience is in the same group, you can use infographics.
Infographics combine both the graphic elements and the written part of the content. It allows businesses to present big ideas in small spaces. Infographics condense information into one image that makes it visually appealing to see.
It's an advantage to use infographics because it's one of the best ways to affect learning and information.
So if you want to show value or present a unique idea to your customers and prospects, using infographics is one of the best ways. If you don't know how to create such images, don't settle. Instead, consider hiring freelance graphic designers to cater to your idea.
Rather than discussing each point in a blog form, they used colorful graphics to engage the audience as they read the whole thing. Plus, each point only comes with a short description – they didn't settle with long paragraphs. This made the entire infographic and the entire content easy to read.
Use The Virality Potential Of Videos
If there's one content with the highest potential to go viral, it's video content. That's why many businesses outsource videographers to have video content released. Some do it on their own since there are many free online video maker software out there.
Videos are much more engaging than an image and a set of paragraphs. Businesses can express themselves more in a video than in any other format. They also make product videos to highlight the best features of their item.
But not every video is created equally. The length for it to be engaging and received well by people will depend on the market. To some businesses, their audience likes 1 minute or fewer videos. As for others, their audience wants a longer format.
So if you're unfamiliar with what your customers like, it's time to do some testing on your end. See what kind of videos they engage in the most. If you've seen the metrics, stick to what's working and has the most engagements.
Once you've determined the perfect video length for your audience, it's time to experiment with the type of video content they like – do they love tutorials, how-to guides, or one-minute explanations?
Video content isn't just limited to advertisements – webinars and online conferences with customers also fall under this category.
Influencer Marketing
Most brands don't realize just how influential these influencers are. Some of these influencers have successfully built a solid fan base that is loyal to them. That's why some businesses always allocate a budget for influencer marketing.
Inbound marketing plus influencer marketing is such a great combination that research shows that 86% of marketers use this strategy.
This combination works because audiences don't feel like they're being sold to when they hear it from their favorite influencer.
It's natural for a business to market its products, but consumers believe they're selling it for their financial good. But if it comes from a person they look up to, it feels more like a recommendation than an effort to sell them.
The payment structure could differ per business. A brand can approach an influencer and talk about being an affiliate of their business. Wherein they'll introduce a referral program or an affiliate structure that works for both parties.
Give Freebies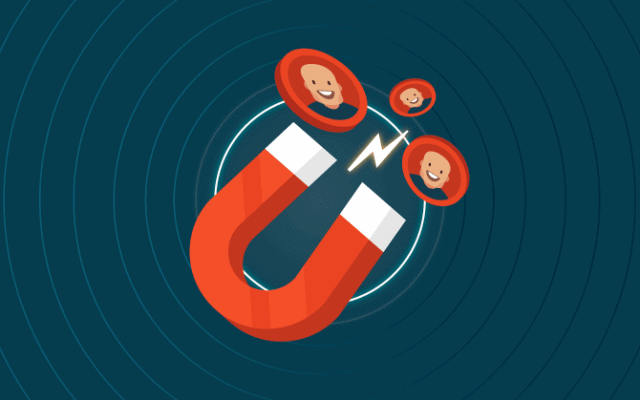 Aside from giving out valuable content like blogs and videos, another option for you to do is to give out free digital resources.
Consumers naturally draw to free things. We have free tastes in groceries and free promos in shopping malls.
You get attention by giving out free digital products, but you also give them a sneak peek of what your business is about.
If you're a personal brand that teaches SEO marketing, you can give out a free PDF of your books. If they like the product, they'll search for more resources coming from you. That's where you can introduce your other readers or services.
But freebies aren't limited to digital products; giving your clients free consultation or an hour of your time will be greatly appreciated.
You're not forcing your business on your customers by giving out free things. It's the consumers that are naturally coming to you. And if they like what they've received, they'll surely come back for more.
Search Engine Optimize Everything
What better way to end an inbound marketing strategy section than making everything search engine optimized.
A strategy used by many not to be intrusive is to show up on search engines. Whenever your target audience is searching for keywords that relate to your business, you want your website or page to be on the first page of Google.
It's no secret that ranking on Google is hard to achieve, but it's not impossible. A way to increase your order chances is to optimize everything you produce online.
From your blog posts to video content, you need to make sure that they are optimized. Here are a few ways to do so:
Make original content
Picking the right keywords
Add meta descriptions
Insert meta tags
Add relevant links
Construct attention-grabbing titles
Use headings properly
Include call-to-actions
Make it engaging
Promote the content
Conclusion
The inbound marketing strategies mentioned here attract customers because they don't feel like they're selling. The designs here are educational, engaging, and sought out by consumers.
When inbound marketing is done right with the proper effort and time allocated, the strategies can ultimately bring you more sales and grow your business exponentially.
Good luck to you!