Connect to eBoxman Fulfillment System
I. Eboxman Fulfillment Apps CONNECT WITH SHOPIFY
To connect your Shopify store and our Eboxman Fulfillment Apps system we need you to make a staff account, That will allow EboxMan to help you control the order and send back the tracking number information.
Before you start to connect your Shopify store will our system, please contact our supporter first, to make sure everything is correct.
Step 1: Click on "Settings" on your Store dashboard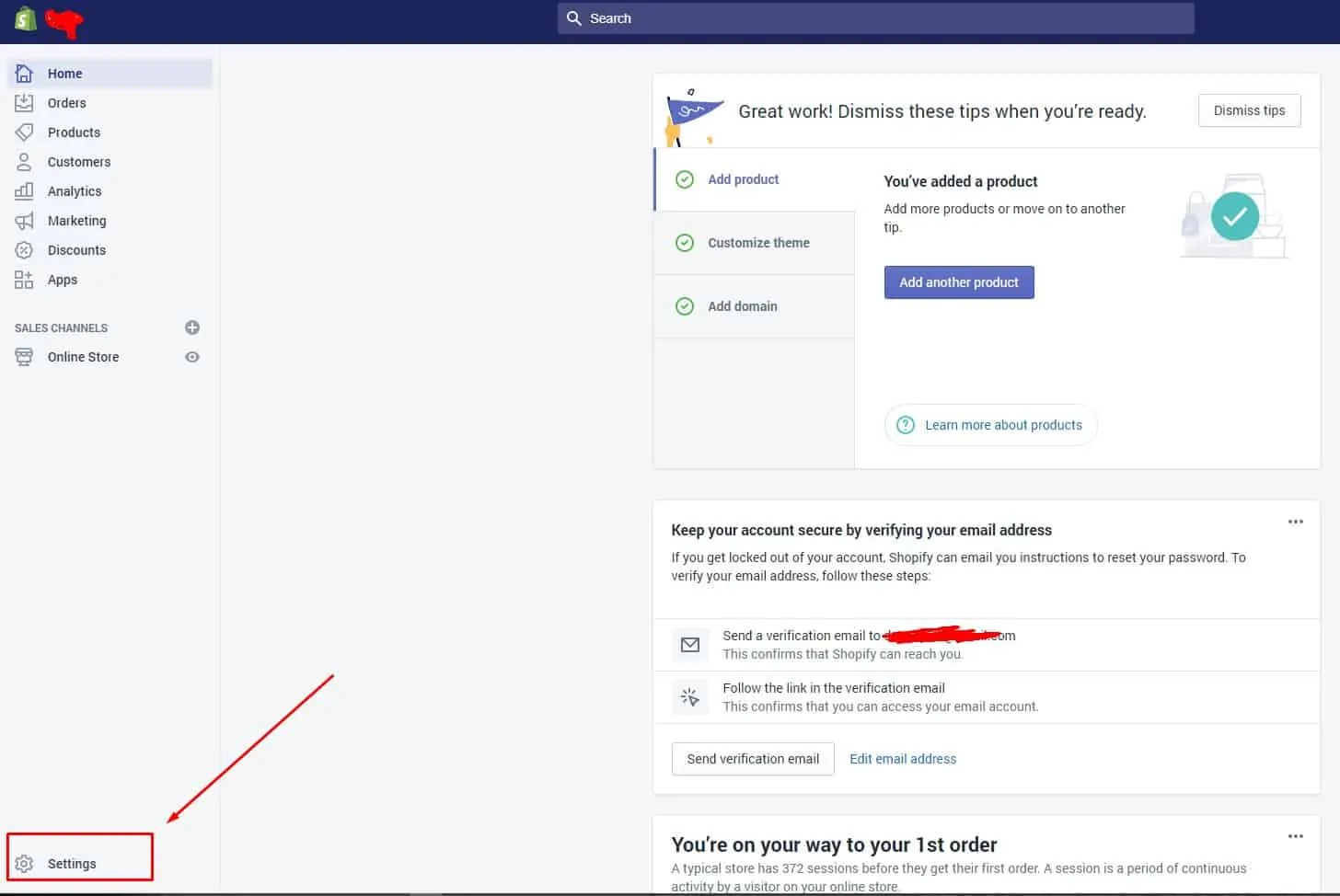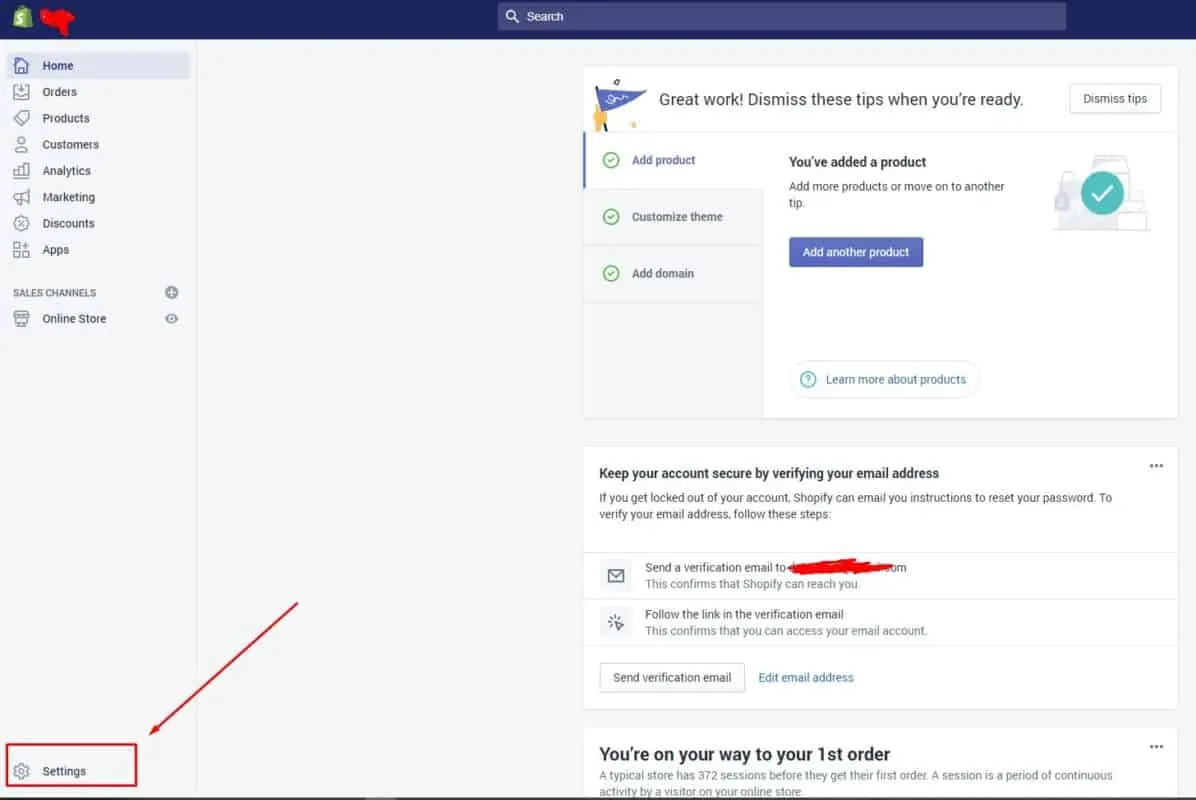 Step 2: Click on "Account"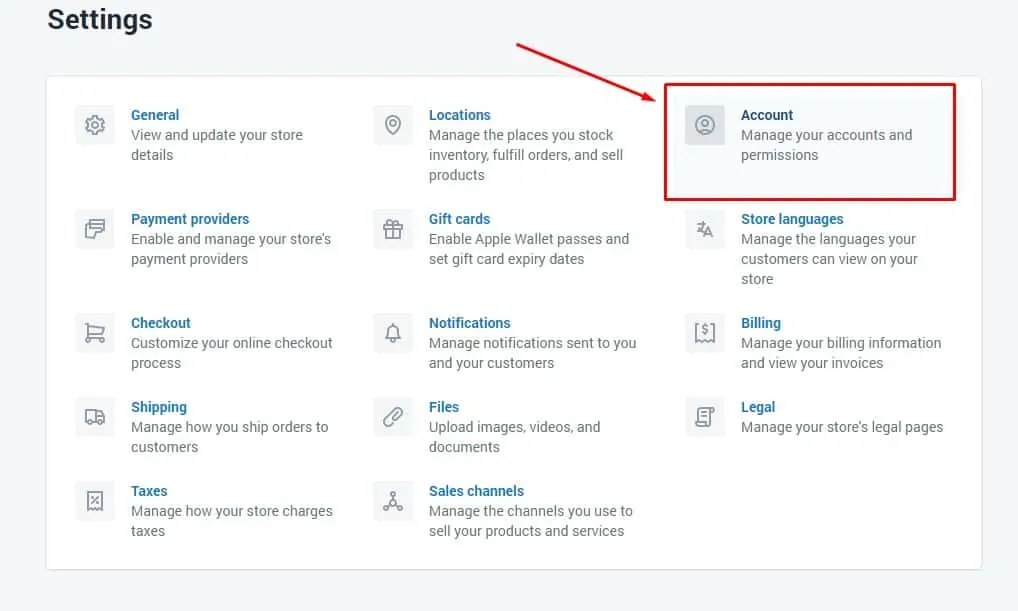 Step 3: At "Account and Permissions" You need to "Add a staff account"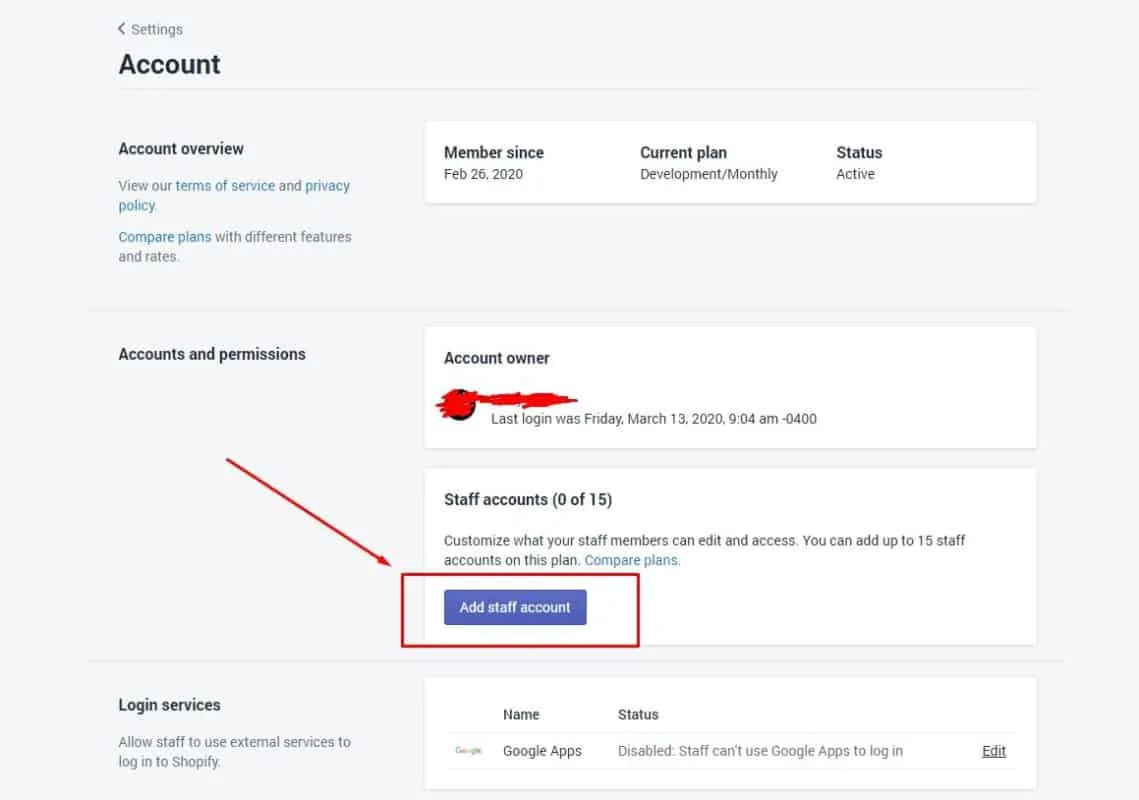 Step 4: Fill in the form with information, and about the email address you should ask the supporter first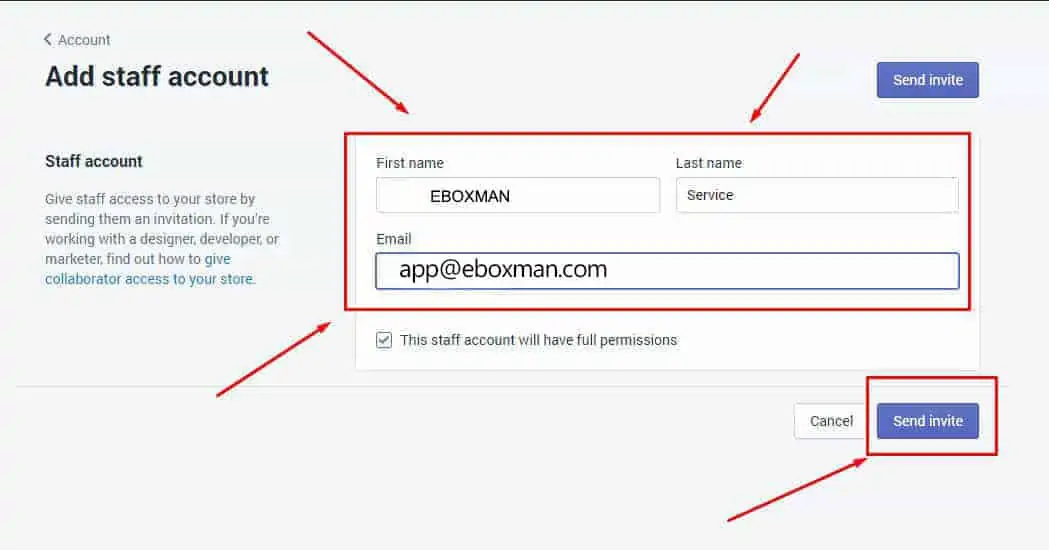 Our Email: [email protected]
Please check on  "This staff account will have full permissions", Then click "Send invite"
After installing the Eboxman Fulfillment Apps you can just give us the "Order and Fulfillment" option
It all is safe, we need permissions to help you control and send back information to your store.
II. CONNECT WITH WOOCOMMERCE
To connect your Woocommerce store and Eboxman Fulfillment Apps system you need to install the "Dianxiaomi" plugin, We will send to you the plugin link so you can download and install it, all is safe.
Or you can download the plugin here: eboxmanDianxiaomi
After installation, please follow these steps to connect your store and our system.
Step 1: Go to "Your profile" and stick on "Generate API Key", then save

Step 2: Please copy "Dianxiaomi's WordPress API Key" and send it to EboxMan's supporter.

Step 3: Go to "Setting" and choose "Dianxiaomi" and fill the information like the picture ( "Use Track Button " is optionally )  then "save change"
Step 4: Go to "Permalink Setting" and choose the option like the picture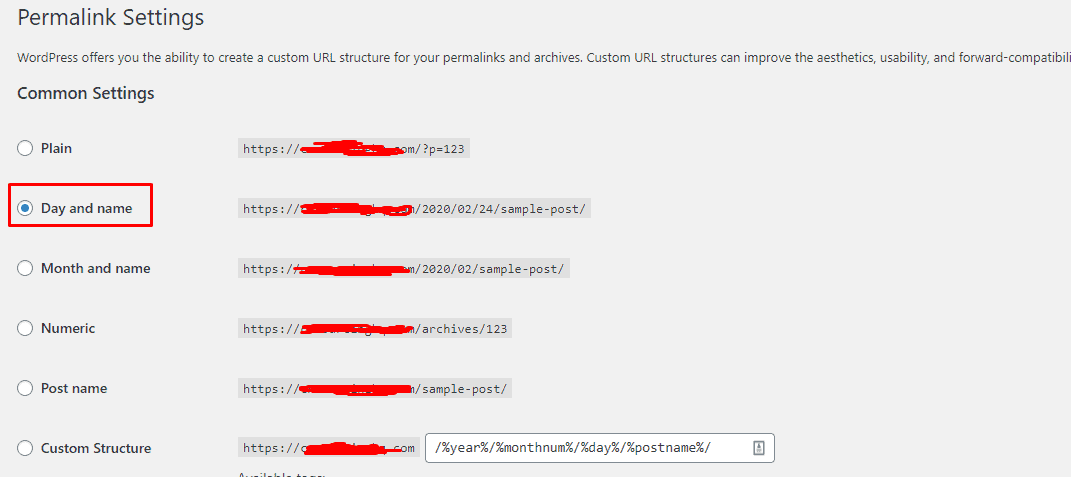 Step 5: Go to "Woocommerce" and to "Advanced", Stick to enable the legacy REST API

All the step is done, After send the Dianxiaomi key to EboxMan's supporter, They will send back your information soon that your store is connected.
III. CONNECT WITH AMAZON STORE
Step 1: [Log in to Amazon dashboard -App Store-Manage your apps-Click to authorize new developers]


Step 2: [Enter developer name and developer ID, click next page]
Developer name: dianxiaomi
Developer ID: (Developer ID corresponding to different sites, such as authorized North America site, enter the developer ID: 042416196367)

European station (UK, France, Germany, Italy, Spain, Netherlands) Developer ID: 963890364045
North America Station (United States, Canada, Mexico) Developer ID: 042416196367
Sweden Station Developer ID: 963890364045
Australia Station Developer ID: 444669843261
Japan Station Developer ID: 444669843261
Singapore Station Developer ID: 444669843261
India Station Developer ID: 963890364045
UAE Station Developer ID: 963890364045
Brazil Station Developer ID: 042416196367
Turkey Station Developer ID: 963890364045
Saudi Arabia Station Developer ID: 963890364045
Step 3: [Agree to authorize the store secretary to access Amazon's permission]

Step 4: [Generate authorization information]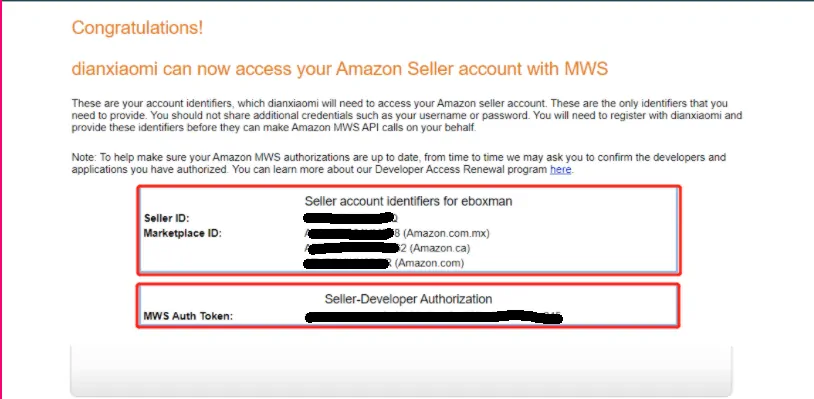 Finally, All EboxMan need to start to help you fulfill is :
1.Register Email
2.seller ID
3.MWS Auth Token
Thank you so much for your corporation
FAQs
Q: What is EboxMan permission in the store?
A: EboxMan will help you to fulfill the order we don't have much permission to control or change your information, we could make the change of the order status after fulfillment
Q: Why we can't find the plugin on WordPress?
A: Because our plugin is for personal work, we don't need to upload or make it publish, less publish more secure