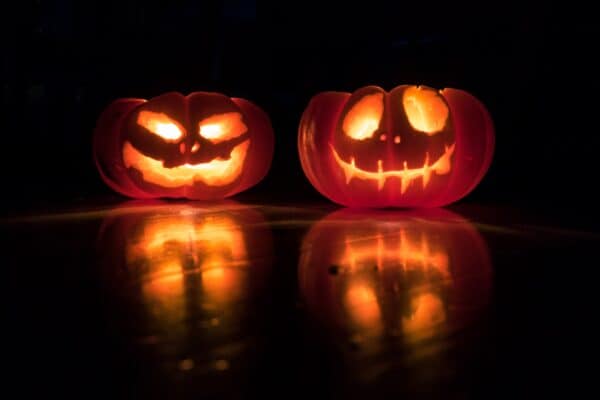 Halloween is coming this year. And as a dropshipper, it is also the time to figure out some profitable dropshipping products for Halloween to add to your store.
Either you are starting out your business or a store owner who is finding new products, you should not miss out on the chance. So today, we would like to introduce to you the list of 5 best dropshipping products for Halloween that we think they will blow up in the season. Let's start!
Why Halloween is a profitable season to eCommerce
Halloween celebrations vary by region and by country. However, people all around the world get excited about having a good Halloween season. In reality, statistics in 2018 show that the total money spent on Halloween activities reaches $9 billion in the US alone.
To add to this brightness, the figure is growing this year as well. The increasing number of consumers on Halloween celebrations reveals a good business opportunity coming to us.
This year, by a careful investigation of the trends, we will help you to fulfil your customers' growing demand, from scary Halloween costumes to other accessories for the celebrations by suggesting several niches for you to explore. Here's the list of 5 best dropshipping products for Halloween:
Best dropshipping products for Halloween
1. Halloween Costumes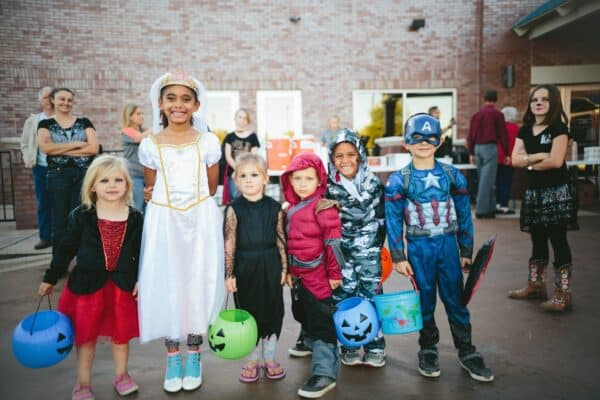 Speaking of dropshipping products for Halloween, Halloween costumes are always the first thing coming to mind. Halloween will not indeed be Halloween without costumes. This tradition has been there a long time ago and never gets old. Halloween costumes can be either scary, funny, spooky or heartfelt or all at the same time. While witches and ghosts are among the most popular ones, people are now crazy about dressing up like their favorite characters or even their favorite celebrities.
Halloween costumes could be for children, adults, and pets as well. There are always wide scopes for you to dig in and develop based on the common ideas. You can start with top Halloween costumes for kids, or Halloween costumes for dogs. They are all good niches.
Furthermore, Halloween costumes for kids is at all time a big pool for you. A lot of characters from fairy tales and stories can be taken from like Snow White, Cinderella, Jasmine, Mulan, and so on. Those will surely catch kids' eyes and make their parents pay for them.
Also, Halloween costumes for pets are also a good idea. This can be a very profitable niche. Since today, people want their pets to join them in every celebration. It is also trending that people like to dress up everything in their house for Halloween from their house, themselves, their pets. So if you offer a full package, this certainly will bring you great profit.
Other than the above, you can freely come up with any creative idea on Halloween costumes and can check it in Google Trends. Any unique products can potentially offer you a good dropshipping product for Halloween season to sell.
2. Halloween Masks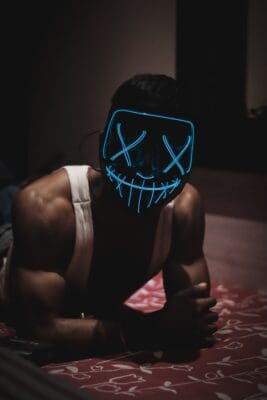 Besides costumes, the next dropshipping products for Halloween should be Halloween party masks. The reason is that people like to dress up and wear masks to celebrate Halloween. Masks can be a part of a Halloween costume. Masks alone best fit for those who don't want to wear the whole set of heavy costumes but don't want to be left out at the party either.
One simple way to get you more ideas on a profit product for this niche is going to AliExpress and doing a quick search. You will then see the most trending mask for this year.
3. Halloween Decoration Items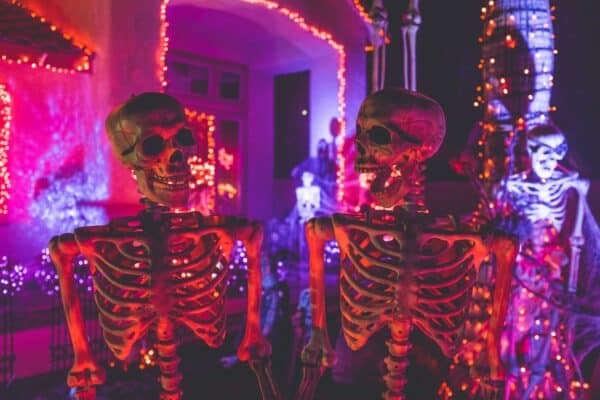 Halloween will be impaired without decorations. People love to decor every corner of their house in Halloween season. That makes them feel the true spirit of Halloween. So the next dropshipping products for Halloween in the list are Halloween decorations items.
People not only like to decor their houses but also their offices, parties, and so on. Those can range from the staple pumpkins, candles, bats, and spider webs. While the mentioned products are nothing new if talking about Halloween, those decorations items are always purchased hugely in every Halloween celebration.
4. Halloween Accessories
Up next in the list of profitable dropshipping products for Halloween are accessories. Those can vary from Headband, legwarmer, baskets, artificial hair, jewelry to fashion accessories. There are tons of accessories out there to catch your customers' eyes.
5. Halloween Cosmetics Products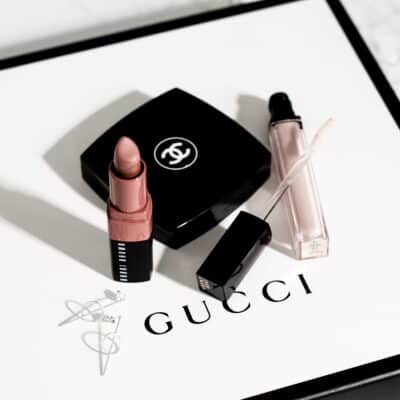 Of course, in preparation for Halloween, dressing up cannot be perfect without the make-up. That's why cosmetics are in the list of best dropshipping products for Halloween season. Some products you can think of are zombie makeup kit, vampire makeup kit, clown makeup kit, contact lens, face paints, temporary tattoos…
You'd better drive your customers' attention by adding some pictures with the makeup on in the product description so that they can imagine what they can do with those products. Furthermore, a "good-looking" model can also make your customers attracted to the cosmetics kit.
To sum up, Halloween is a scary, creative, and funny season. This is among the most exciting time in the year and also the most profitable season for dropshipping business. Whenever people generously spend money on celebrations, on dressing up, on partying, it is the time for you to make money. The range of dropshipping products for Halloween celebrations is diverse, which asks for your creativeness to find more niche. Besides, traditional products are not bad ideas if you don't want to spend so much time on finding something special.