What Do We Mean When We Talk About Start a dropshipping business on Etsy?
Etsy drop shipping refers to a type of online retail business model where an Etsy store owner lists items on Etsy and sells products without physically storing or stocking them. Instead, the store owner acts as a mediator between the buyer and a third-party agent who takes care of the packaging and shipping process directly to the customer. This allows the store owner to avoid the costs associated with inventory management and product handling. Print on demand (POD) products are often used as they require no initial investment and are only produced when an order is made. Dropshipping Etsy is a popular way for entrepreneurs to start an online business on a small budget. However, it also has its downsides such as potential miscommunications with the agent and low profit margins due to the added cost of using a third-party. Therefore, it's important for aspiring business owners to do ample research before choosing to engage in the world of dropship Etsy products.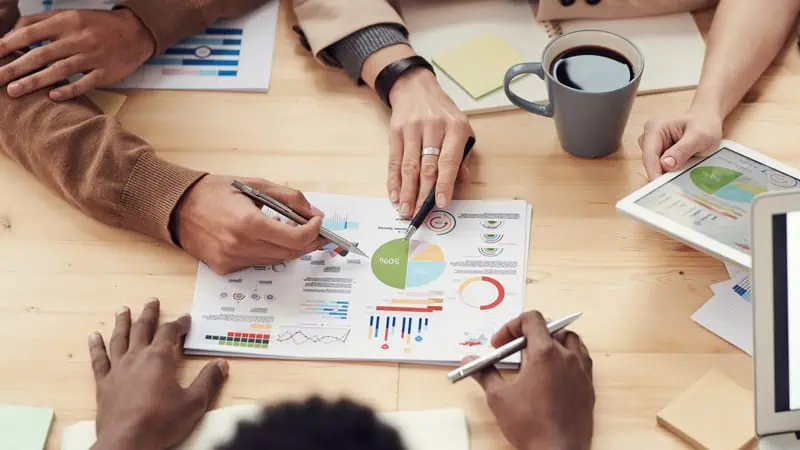 I. Introduction
Dropshipping with Etsy is a unique opportunity for entrepreneurs to sell handmade or vintage products without the need for inventory. In this article, we'll dive into the details of how to set up and run an Etsy business. We'll explore the fundamental aspects of dropshipping, discuss why Etsy is a great platform for this type of business, and provide you with guidance on everything from finding suppliers to marketing your online store.
II. What is Etsy?
Etsy is an online marketplace for unique and vintage items, as well as handmade items crafted by artisans from all over the world. It is a platform that primarily focuses on personalized or customized products, designer crafts, and unique gifts. Etsy was originally launched in 2005 and has since grown to become a go-to destination for buyers seeking handmade, artisanal, and vintage products.
 III. Understanding Dropshipping Business
Dropshipping is a retail fulfillment method where a store does not keep the products it sells in-stock. Instead, it purchases the products from a third party and ships them directly to the customer. As a result, the seller never handles the product. Dropshipping is a low-risk, low-overhead way to start your business, and it involves fulfilling orders from your agent's warehouse.
IV. Why Dropship on Etsy?
Etsy is an excellent platform for dropshipping because it offers a unique and personalized shopping experience. The marketplace is geared towards buyers who prefer unique and artisanal products. That makes it an excellent place to showcase handmade and curated items. Here are some other benefits of dropshipping Etsy products:
– Low Risk: With dropshipping, you don't have to buy inventory upfront. This reduces the risk of investing in products that may not sell.
– Low Overhead: Running an Etsy products store requires minimal startup costs. There's no need to purchase inventory, rent a physical storefront, or hire a large team.
– Access to Unique Products: Dropshipping opens up the opportunity to sell unique products from dropshipping agent that you may not have found otherwise.
V. How to Set Up Dropshipping on Etsy?
Setting up an dropship products from Etsy store is easy and straightforward. Just follow these simple steps:
1. Create an Etsy account: Begin by signing up using your email address or social media handles.
2. Become a seller: Go to the "Sell on Etsy" button on the website's homepage and click on "Open your Etsy shop."
3. Choose your shop name: Choose a name that represents your brand and is easy to remember.
4. Add your products: Create listings for your products, taking care to create attention-grabbing descriptions.
5. Set your prices: Calculate your prices based on your product costs and your desired profit margin.
6. Payment and Shipping: Set up payment and shipping options to allow customers to make purchases.
7. Launch Your Store: You're now ready to launch your store and start promoting it.
VI. Finding Suppliers for Etsy Dropshipping
Finding the right agent is essential for the success of your Etsy business. Here are some ways you can find them:
1. Reach out to manufacturers: Identify the manufacturers of products you want to sell on Etsy, and reach out to them via email or phone.
2. Join wholesale directories: Sites like Alibaba, Salehoo, and Worldwide Brands offer a list of reliable suppliers worldwide. Some are free, while others require payment for access.
3. Attend Trade Shows: Attend trade shows and events to meet wholesalers face-to-face and develop relationships with them.
4. Use Google: With a little research, you can find agent specialising in your desired products.
VII. Evaluating Your Supplier for Etsy Dropshipping
Once you find potential agent, it's time to evaluate them. Here are some factors to consider:
1. Quality of Products: Always order samples to ensure the quality of the products is high.
2. Product Range: Make sure the agent carry a wide range of products.
3. Communication: Check whether the agent responds promptly and is easy to communicate with.
4. Reliability: Assess the agent's reliability. Check reviews from previous buyers to gather more information.
5. Shipping: Check the shipping fees and delivery times to ensure that your customers receive their orders promptly.
VIII. Listing Your Products on Etsy for Dropshipping
Creating an attention-grabbing listing is essential to convert customers on Etsy. Here are some crucial elements to include:
1. Photos: Use high-quality images to showcase your products.
2. Descriptions: Optimize your descriptions by writing detailed descriptions of the product, including the materials used, size, and how to care for the product.
3. Pricing: Consider your costs, competitors pricing, and your mark up when pricing your products.
4. Categories: Choose the most relevant categories and tags for your listings to increase their visibility.
IX. Marketing Your Etsy Dropshipping Store
Marketing your store makes potential customers aware of your products. Some ways to market your store include:
1. Social Media: Use platforms like Instagram, Facebook, and Pinterest to build a following, promote your products, and engage with your audience.
2. Paid Advertising: Utilize advertising options such as paid search or social advertising to increase visibility.
3. Influencers: Partner with social media influencers in your niche to promote your products to their followers.
4. Blogging: Create compelling targeted content that attracts your ideal customers.
X. Handling Orders and Customer Service for Etsy Dropshipping
Handling orders and maintaining customer satisfaction is crucial to the success of your business. Here are some tips to keep in mind:
1. Communicate Quickly: Provide prompt responses to customer queries using templates where possible to save time.
2. Order Fulfillment: Ensure your supplier fulfils orders in a timely fashion, and that products arrive ahead of time and in good condition.
3. Refund and Return Policies: Establish clear refund and return policies for the products you sell.
4. Feedback and Reviews: Encourage customers to leave feedback and review your products.
XI. Tips for Success in Etsy Dropshipping
Here are some tips to help you succeed as an Etsy dropshipper:
1. Always put quality ahead of quantity.
2. Streamline your processes to save time and reduce potential errors.
3. Maintain strict quality control measures to manage supplier quality.
4. Continuously update your listings and store to attract audiences and maintain visibility.
5. Regularly perform competitor research to remain updated on the latest listings and offerings.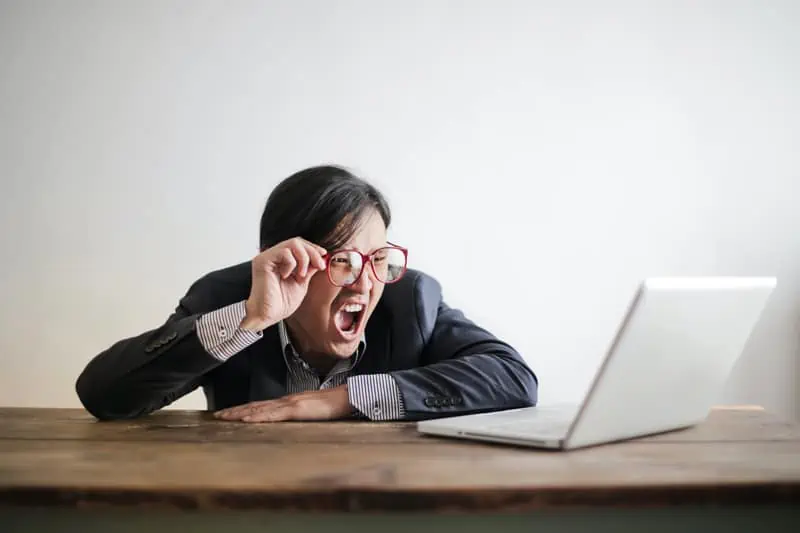 XII. Common Mistakes to Avoid in Start Dropshipping
To avoid common pitfalls in Etsy, be aware of these common mistakes:
1. Not ordering samples from etsy suppliers and evaluating the product's quality properly.
2. Offering products that are too widely available, generic, or unoriginal.
3. Overpricing or underpricing your products.
4. Failing to comply with Etsy's terms of service or seller policies.
5. Not providing adequate customer support, including handling returns and customer queries promptly.
XIII. Conclusion
Etsy business is an excellent option for entrepreneurs who want to sell unique and customized products online without the need for inventory. With the right approach, it is possible to build a successful business by relying on dropshipping on Etsy. By following the above steps, focusing on quality assurance and controlling processes, and sticking to the core principles of effective marketing, you can make a robust and profitable dropshipping business.
XIV. FAQs
1. Is it legal to dropshipping from Etsy?
Yes, it is legal to dropship on Etsy as long as the seller is upfront and honest about it in the item description. The items must also meet Etsy's guidelines and policies. Dropshipping is a method where a seller doesn't hold inventory but instead sends the customer's order to a supplier who then ships the item directly to the customer. As long as the seller is upfront about this process and ensures that the customer receives their item in a timely manner, dropshipping on Etsy can be a legitimate business model. It is important, however, for sellers to do their research and ensure they are not violating any copyright or trademark laws by selling products they do not have permission to use.
2. Ultimate guide to find the best suppliers for Etsy dropshipping Business 2023?
If you're new to business on Estsy model, finding the right suppliers can be a daunting task. To start, you can search for suppliers on well-known online marketplaces such as AliExpress or EboxMan. Once you find potential suppliers, do your research by checking their store reviews, ratings, and product catalog. Look for suppliers with high feedback ratings, fast shipping times, and a wide variety of products. Social media can also be a great tool for finding potential suppliers, as many businesses have active social media channels. Additionally, you can attend industry trade shows or reach out to manufacturers directly for dropshipping opportunities. Remember to always communicate clearly with your suppliers, establish trust, and have a reliable system for tracking orders!
3. How much money can I make dropshipping on Etsy?
The amount of money you can make dropshipping on Etsy varies greatly depending on many factors. Some successful Etsy dropshippers make a few hundred dollars a month, while others have built businesses that pull in several thousand dollars each month. Your success will depend on how well you source your products, your marketing strategy, and the niche you choose to target. Additionally, Etsy charges a listing fee and a percentage of each sale, which impacts your profitability. It's essential to take time to research your options and develop a solid business plan before jumping into Etsy dropshipping. By doing so, you can increase your chances of making a profitable income dropshipping on Etsy.
4. Should I offer free shipping in my Etsy store?
Offering free shipping in your store can be an effective way to attract customers and increase sales. Studies show that buyers are more likely to make a purchase if shipping fees are waived. However, the decision to offer free shipping should be based on your business model and profit margins. You need to calculate the cost of your products, packaging, and shipping before offering free shipping. You should also consider the size and weight of your products, as well as their shipping destination. If you decide to offer free shipping, make sure to factor in the costs in your pricing strategy. Alternatively, you can offer free shipping on orders over a certain amount or during a promotional period to avoid losing profits. In any case, free shipping is an attractive incentive that can boost your store's visibility and sales.
5. Can I change my shop name on Etsy after it's been created?
Yes, it's possible to change your shop name on Etsy after it's been created. However, there are a few things to keep in mind before making the decision to change your shop name. First, changing your shop name will affect your shop URL, which includes your previous shop name. This means that all hyperlinks to your shop on social media or any other channels where you've promoted your shop will no longer work. Secondly, if you decide to change your shop name, you'll need to rebuild your brand and marketing efforts around the new name. It's important to take your time in deciding if changing your shop name is the right step for your business and to make sure to communicate the changes clearly to your customers.