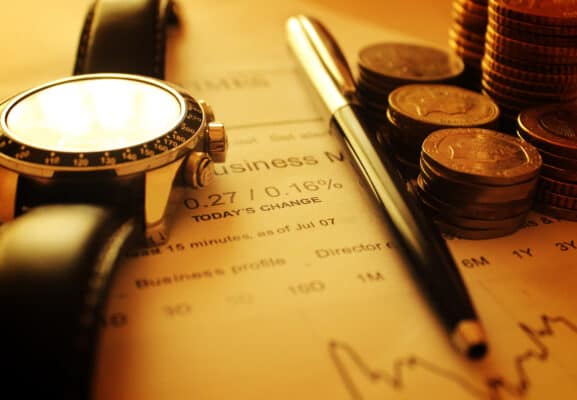 Are you planning to start a dropshipping business but don't know where to begin? No worries! Here is a quick guide on how you can make it happen. So, let's get started right away.
What is Dropshipping and how does it work?
Dropshipping is an online retail model which allows you to receive orders from customers then transfer to the dropshipping suppliers, who then send products directly to your customers. That means you don't need an inventory or a physical store and can save huge cost for those.
Nowadays, dropshipping is more and more popular for below reasons:
Start a dropshipping business is easy
You don't have to manage a warehouse, inventory, handle shipment, nor supervise a physical stores when you are running a dropshipping business. You just need an online platform where you can display all your products here and receives orders from your customers as well.
Of course, no worries about searching for location, decorating your shop, holding a grant opening, and thousands of other things since you are running your shop online. All you need is your laptop and an internet connection.
As a Dropshipper, you do not keep your products in your stock. That's why there is no limit on how many products you can display on your platform. Or you don't have to check if the products are available in stock or not so you can take them down.
Then, how does Dropshipping work?
Dropshippers will receive orders on their online store then will send the orders to the manufacturers, wholesalers who then fulfills those orders to buyers directly. Dropshippers only spend cost on marketing, advertising and managing online platforms and earn their profit on difference between buying and selling price.
If you are a beginner, the following statistics may give you a closer look: In 2011, 34% of Amazon sales were made by dropshipping.
How to start a DropShipping business in 2020?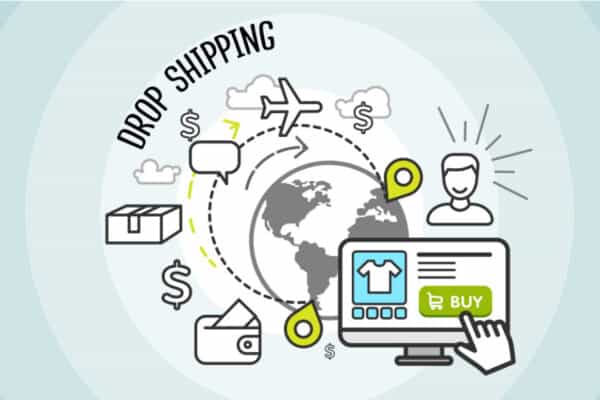 Future of the DropShipping business is so promising. That inspires us to help you set up your first dropshipping business in this tough year 2020.
First step of starting a dropshipping business
That is looking for a niche for your business.
It is utmost important to consider choosing a niche that matches with your passion and also can bring profit to you. So, you need to ask yourself what is your interest and your passion? Think about what can keep you busy all day long but does not bore you to death. Or what you will do even if you cannot make any money from it. Anything pops up in our mind now, you can call it your passion.
Next, do a research on your competitors.
He who sees through life and death will meet most success. So, knowing your competitors means 50% success. You can do this by skimming trending keywords connected to your business. Using Google Search to find your competitors' websites. Have a look on these pages and do a bit analytics can give a general picture of the industry. Having a track of your competitors is important for you to determine your strategies and whether or not you stand a chance to be them (clearly depends on the domain authority of their site and the number of loyal customers they have earned in all these years).
Finally, remember to choose a niche in which there is a capacity for you to grow. You will have more chance on your dropshipping business if the industry is wide open and there isn't too many competitors.
Second step: choose a Dropship supplier for your dropshipping business
This is among the most critical processes if you are starting out as a dropshipper. After deciding your niche and what you are going to sell, go through various directories online to choose your dropshipping suppliers. Manufacturers, wholesalers or another retailer are all good. Be sure those suppliers can dropship to you.
Third step: develop a platform for dropshipping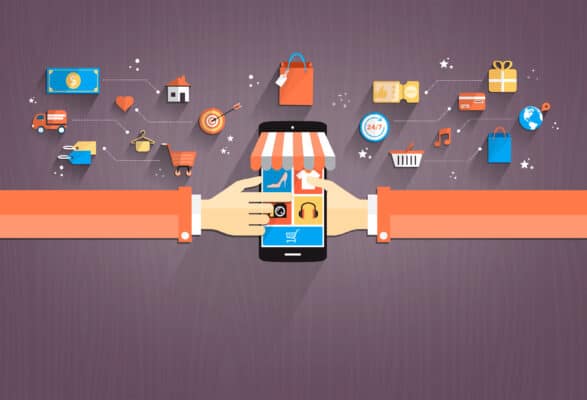 In order to start dropshipping, a platform for displaying all your goods and also receiving orders from customers is a must-have. Either you might think of starting with Online Marketplaces or building your own websites.
Begin with Marketplace: This is the fastest way to start your Dropshipping business. Leading Marketplaces for dropshipping can be named as Amazon, eBay… However, as all of other things, dropshipping on a marketplace has both good and bad sides.
It is not only easy for beginners with simple registration but also is largely exposed to buyers since those online platforms get a huge number of traffic. That means displaying your products here can benefit in wider views. As a result, you can save enormous cost on advertising and marketing.
But on the other hand, your dropshipping business may encounter many disadvantages like: listing fees and low personalization. Listing fee on those pages is understandable. Speaking of personalization, you will not be able to design your shop page as you want. Given that, people can buy a lot of your products but may not know who you are. They cannot recall your shop name but only keep in mind that they bought the goods on Amazon or Ebay. Furthermore, you also should acquire a knowledge of Shipping and Returning policy of those platforms to ensure you are on the right track.
Meanwhile, dropshipping on your own online store might be a good option considering above aspect. But like dropshipping on a marketplace, it also has pros and cos. Pros can be named like better personalization, absolute control over selling price and no listing fee. However, running your online store may not get you as many views as on a well known market place. Instead, you may want to have a good marketing strategy to make your page more popular.
Finally, carry out a strategy to gain high conversion rate
Now you already have your dropshipping business set up, the next thing you need to do is to make your shop popular to buyers, which means to increase conversion rate.
You can increase conversion by following simple techniques:
High-Quality Images: Choose high-quality images of your products which can at first give a good impression on your dropshipping shop. Good image also bring the feeling of good products and trustworthy supplier.
Product Description: Give a catchy description on your products by using some keywords so that your products will appear first on Google search bar. Attractive wordings also results on drive your customers attention and make them visit your pages to see the products.
Promotion on shipping: Have a look around you and you will see promotion truly increase revenue. And free shipping promotions will do good to your dropshipping business if you use it effectively, example to some profitable products. People tend to buy more if they can save some bucks on shipping fee, which they think is a waste to them.

Review section on your websites: you are the dropshipping owner but surely you did purchase goods for yourself many times. You may realize most of the time you go to the review section of the product or reviewing articles to see if that product worth buying. So same as buyers, they are likely to buy things with best reviews rather than a new product that no one ever knows, despite the fact that the two products may have the same quality. You can even use Google reviews to enhance connections to your customers.

Pre-sale and post-sale support:
Good customer service always bring you benefits. Sometimes people like to buy from a more "friendly" store. Even the products are the same, people like to purchase from a shop where they feel like "king". So please remember to take great care of your customers to answers their questions and queries or solve any problems coming up after sale.
Conclusion:
If you want to set up a dropshipping business in 2020 then you must be familiar with all mentioned essentials. From deciding your passion and a niche to marketing the products as well as your brand, it will cost you a lot of effort and dedication to have a profitable dropshipping business.
Good luck with your start-up!