What is a merchant account?
A merchant account is a bank account that makes it possible for businesses to accept multiple payment types. Generally, it allows your business to accept debit card and credit card payments online, in-person, and by phone.
Merchant accounts establish under you and your business (the acceptor) and a merchant acquiring bank for settlement of payment card transactions. In some situations, an independent sales organization (ISO), a member service provider, or a payment processor, are also part of the merchant agreement.
Whether you enter the merchant agreement directly with the acquiring bank or through an aggregator, you're contractually obligated to obey all the card associations' operating regulations, including security measures.
Traditional brick-and-mortar businesses can go cash-only and then make regular deposits at their bank to bypass the need for a merchant account. To have any successful online business, you must be able to accept credit and debit cards, so avoiding merchant accounts are not an option.
Merchant Account vs. Bank Account
A merchant account is a type of business banking account. However, it's not a bank account that you'll ever have direct access to. Merchant accounts require a partnership with a merchant acquiring bank that facilitates all the communications as part of an electronic payment transaction.
Unlike a traditional business checking account, the merchant account acts as an intermediary account. The payment processor deposits the funds into the merchant account. The funds sit in that account for one to three business days during processing.
The merchant services provider may release the funds to the merchant's account in good faith. If the transaction doesn't go through, isn't valid, or if the card issuer does not disperse the funds, the funds may be reversed and taken out of the business account. It's essential always to have sufficient funds to account for refunds you may have to process for customers.
Funds deposited into the merchant account have processing fees deducted, so you as the merchant will never receive the total transaction amount. The funds are automatical transferred on a daily or weekly basis.
What's Required for Merchant Accounts?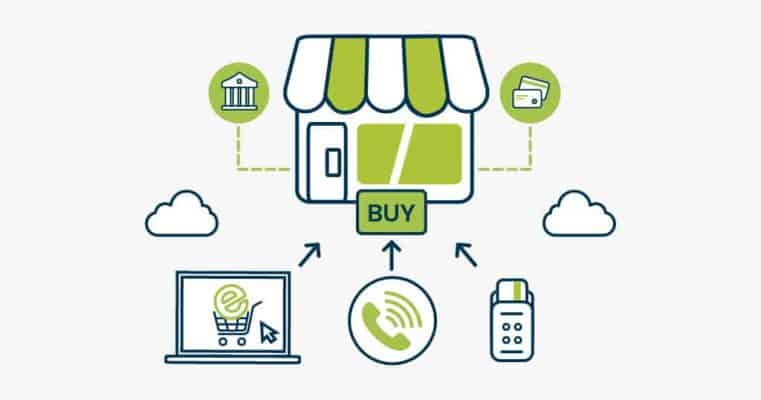 Traditional merchant accounts require you to complete a merchant account application.
To do this, you'll need:
Business bank account
Business license
Financial statements
Physical address
Employer identification number (EIN)
Articles of incorporation
PCI compliance
We support documents, such as business plans, business policies, marketing materials, etc.
Each traditional merchant account will have its application process and set of requirements. To make sure you have what you need, call and ask. Most of them don't have any issue telling you upfront what you need.
Why do you need so much? There's a certain amount of risk involved for every new merchant account that a partner bank approves. Because the merchant account bank releases funds to the small business account before the funds have fully cleared, such an account acts as a kind of credit.
Some providers only provide the merchant account, while others offer the merchant account and payment processing. Make sure you know what the provider you're interested in offers. If you want both from a single merchant account provider, it will help narrow down your choices.
How Do I Get a Merchant Account?
To get a merchant account of your own, you have to meet the requirements of each of the merchant services providers you're applying with. The above list covers the majority of what you can expect to need. The more documentation you have to prove your business's legitimacy and legality, the better off you'll be.
When considering whether or not to approve a merchant account application, banks consider things such as:
The type of business you're running and its risk of credit card fraud and returns
How long you've been in business
Your business history – defaults, bankruptcies, etc.
Whether you as an applicant have ever had a merchant account in the past
Your personal credit history
If you're a new business owner, you'll be more likely to get your merchant account approved by the bank that holds your personal and business accounts. The underwriting process makes it difficult for some business owners to get such an account directly with a bank. That's where working with a payment gateway like PayPal comes in. You don't need an official merchant account with it, and you can still accept online payments. PayPal is both your gateway and your merchant account.
Don't be afraid to shop around when you apply for your account. You want to get the best possible rate. If the provider you're considering isn't accessible or transparent, look elsewhere. The best companies will provide quotes, help you through the application process, and have dedicated support available to assist you.
When you're trying to decide which banks to apply with, ask these questions:
Beyond processing fees, are there additional fees I need to be aware of? Installation and setup? Chargebacks? PCI compliance fees? Early termination fees?
What are your funding times? 24-48 hours is the standard.
What's the average wait time if I need to speak to customer service? Are there customer support fees?
Is there a minimum? If I don't meet this minimum, are there additional fees?
How often are my account fees debited from the account? Can I choose the frequency? Am I charged another fee if I do not have sufficient funds to cover the costs?
What kind of reports will I be able to generate?
What do your current and future business development plans look like? Are there any new features you're working on?
Once you get this information from multiple merchant account providers, consider conducting a cost-benefit analysis of your top choices to see who comes out on top. It's okay to go with your instinct, as long as all the necessary features are there at a price you can afford to pay. Ecommerce merchant fees vary from one provider to the next. You will always have to pay something.
Top Merchant Account Providers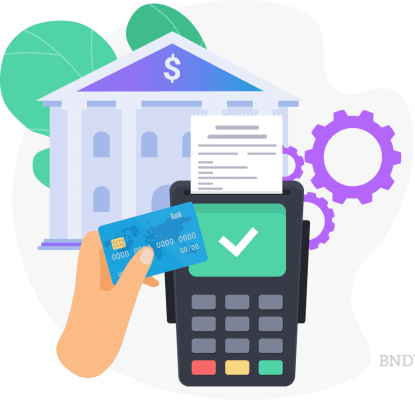 Today, you'll find it's easier to accept payments online and in person than ever before. In the past, many businesses that could accept credit cards online didn't have an easy way to process credit card transactions in person. Now that payment service providers offer customers free or discounted card readers, online businesses can host popup shops – and small brick and mortar stores can combine online and offline inventory and payment management.
Today, many payment gateways and payment processors also offer merchant accounts to their customers. How? They leverage their power as a large payment service provider (PSP) to provide credit card processing options to small businesses. You no longer have to worry about opening a merchant account directly with the bank of your choice. You'll be able to process payments, either as a debit card transaction or a credit card transaction. You partner with the providers on this list, and the partners process data on your behalf.
Square
Square is one of the most popular options since you can also use it to build your online store. You won't pay a setup fee or a monthly fee. You'll get a free card reader and can pay $10 for each additional reader you need.
What you'll pay for payment processing depends on the nature of the transaction:
In-Store Payment Fee: 2.6% + $0.10 per transaction
Mobile Payment Fee: 2.6% + $0.10 per transaction
Online Payment Fee: 2.9% + $0.30 per transaction.
If you need hardware to accept in-person payments, you'll pay $299 for a credit card terminal and $799 for a cash register.
Square also provides a free mobile app to process payments without a card reader or terminal. It also includes customer management software that can collect customer feedback, which can help to generate audience insights. Square's customer management software also allows small business owners to launch a loyalty program.
The Square software makes it easy to handle other business tasks, such as:
Inventory management
Invoicing
Employee tracking
Sales reporting
Stripe
If you're a business owner who wants more control over your customer's checkout process, you'll consider the Stripe payment gateway. Many consider it the best option for online-only businesses. You won't get as much from this service if you're also a brick-and-mortar business.
Online Payment Fee: 2.9% + $0.30
In-Person Payment Processing Fee: 2.7% + $0.05
Hardware is available, but prices vary. Stripe works with Verifone systems and other pre-certified card readers.
The mobile app makes it easy to accept payments and manage transactions. The software offers recurring payment features, and it can automatically update credit card information and any payment methods that have been kept on file. You can provide customers with installment payments and pay later options through Klarna.
PayPal
As one of the earliest online payment processors, it is also one of the most trusted. It's similar to Square and Stripe, but the transaction costs are higher. And, you can't purchase any hardware.
In-Store Payment Fee: 2.7% + $0.30 per transaction
Mobile Payment Fee: 2.7% + $0.30 per transaction
Online Payment Fee: 2.9% + $0.30 per transaction
Your first mobile credit card reader is free. Additional card readers are $24.99 each. There's a free mobile app to accept payments. As far as customer management goes, customers can use their PayPal account to pay. For purchases over $99, PayPal offers financing. QR codes are available for contactless payment.
Braintree
Braintree Payments is a popular option among the major tech companies. Brands like Uber, Airbnb, Jet, and Yelp use it to process their payments. With Braintree, it's possible to accept all major debit and credit cards, local prices, e-check (ACH) payments, bank transfers, Venmo, PayPal, and digital wallets.
With all third-party integrations available, you can personalize your checkout process and keep it seamless for your customers.
The transaction fees are simple, too. You'll pay 2.9%+30 cents (just like PayPal) per credit card or debit card transaction. ACH transactions are priced much lower at 0.75%. You won't have a transaction fee for customers using PayPal or PayPal Credit.
Conclusion
By reading this guide, you've learned more about what a merchant account is, how to get one, the different types available, and which might be best for your business. If you're considering getting a merchant account, you'll be improving your infrastructure to accept card payments.
.If you're ready to apply for a merchant account, take some time to look around and compare providers that offer you the best mix of costs, convenience, and range of services. Ensure that you're getting what you paid for and aren't exposing your business to unnecessarily complicated or lengthy contracts, early terminations, or cancellation fees and penalties.