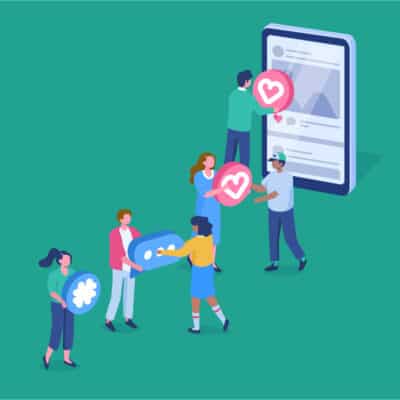 Social media community management should play a significant role in your overall plan if you use digital marketing for your company.
Don't worry if you're unsure of what that is or how to make it work for you. We have put together a straightforward guide to managing social media communities well.
What Is social media community management?
Social media community management refers to the procedure your company uses to interact with its followers on social media.
This primarily relates to your social media platforms but can also include other profiles you follow, such as influencers or pages for your business.
Social media marketing solutions that let you quickly view, arrange, and prioritize all incoming communications and conversations about your brand are frequently necessary for effective community management.
Establishing the brand and customer relationship marks the beginning of social media community management. To draw potential customers and generate conversions, a brand's owned social space employs a plan to expand and engage any target audience.
Your chances of converting followers and raising the return on investment for your business will increase if you actively manage your community to cultivate and maintain current ties.
Why is social media community management critical?
In conclusion, having a social media community manager is crucial since communities develop whether or not brands are involved.
On the other hand, a tightly controlled brand community can be a valuable setting for brand-interested individuals to interact and debate related topics. These people have the potential to progress through the phases of brand affinity, from interest to advocacy, over time.
A social media community manager is critical for reputation management.
The fact is that many consumers visit a business's social media page because they are passionate about some part of the brand.
It can be anything, from concluding that a particular instance of customer care was extraordinary to complaining about a defective product. In addition, they might express resentment toward a specific brand.
The presence of negativity on a brand's community page is not exactly what they want. Therefore reputation management is essential for businesses. A social media community manager must show that complaints are being addressed when someone complains about their goods or customer service. Here, the goal is to solve a problem before it spreads widely.
Social media community management will keep discussions on topic.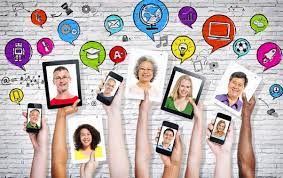 Unfortunately, some will stop at nothing to gain notoriety. Start an off-topic conversation that many people want to join to gain the necessary attention.
For instance, numerous contentious issues during the COVID-19 pandemic might quickly spark protracted "debates." Using effective community management, a brand may limit these discussions to a minimum on its pages and forums.
Similar to this, skilled community management encourages the appropriate topics for debate. For instance, a company can "listen in" on customer conversations about a product if it wants to enhance it. In the process, they'll learn what customers like about their current products and how they figure those products should be improved. This idea exchange provides value for both the brand and its community.
Community management helps brands turn customers into advocates.
Last but not least, having a social media community manager makes it simpler to convert brand-passive interested parties into consumers and, eventually, evangelists.
One method for this to occur is when a controlled social media group members discuss the advantages a product may have for particular clients. For instance, a clothing company might create pants for a specific group of female consumers. The brand will run advertisements, but ultimately, the best judges of how well those trousers fit are women in that group.
What does a social media community manager do?
The most crucial task for community managers on social media is to keep the community on track and working for the company. This is a broad definition of success, though, and it takes a lot of meticulous labor.
Various factors can diminish a community's value to the brand and the community. Therefore, managers need to be proficient in multiple social media tasks.
Serving as a community gatekeeper.
Being the gatekeeper for the community is one of the most crucial tasks for a social media community manager. This job description includes several discrete duties that contribute to creating a welcoming environment.
Although some people only think of a social media community manager as someone who keeps an eye on social media mentions, they may also be helpful as more brands start building communities on Facebook Groups and other platforms. The community manager will initially approve any applicants for membership. User registration and acceptance of a code of conduct are standard forum requirements.
A community manager will similarly ban anyone who doesn't abide by the guidelines. According to community moderators, people who are nasty to other members of Facebook groups will be kicked off.
While other groups may have various guidelines, this one is typical. Community managers protect the reputation of their brand and the respect of other community members by expelling misbehaving individuals.
They serve as moderators.
The moderator of both talks and comments is another social media community management responsibility. For example, managers can create filters for objectionable terms.
The meaning of "offensive" might change depending on the community, its objectives, and the cultural setting. People can join the group this way without being concerned that they'll enrage other participants.
A community conversation must be moderated to keep spammers and trolls at bay. Don't feed the trolls, as the proverb goes (on the internet). Trolls on a public Internet forum should just be ignored. However, based on the setup, they can either be deleted or blocked in a managed community.
The community manager is also in charge of encouraging proper discussions. These conversations may center on a brand's products, a piece of consumer education material, or other relevant subjects. There will typically be a combination of them.
A social media community manager stimulates discussions.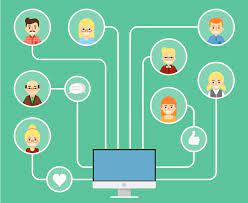 Discussion starters can be more than just artistic posts. An administrator of a social media community may engage in open discussions with influencers depending on the brand and its target market.
Or, they might host a virtual event, conduct a contest, or use another original strategy. But the commonality among all of this is that it advances the brand's objectives.
Who does a social media community manager report to?
In most businesses, the marketing division houses the social media community manager. However, they must collaborate with technical and customer service teams as part of their job. This is so that they can all be part of the suppression of forest fires or the launch of effective social media campaigns. A community manager doesn't work alone, though, at the same time.
Industry experts claim that because making a firm look good on social media and fostering word-of-mouth marketing are two sides of the same coin; they collaborate with the social media manager. Both experts often answer to higher-level management in the marketing division to achieve this. It could be a position like "director of marketing," etc.
What are the skills of an excellent social media community manager?
The talents needed to manage a social media community are rather varied. That's because this position handles a variety of jobs that call for skill and tact.
For instance, you'll need to be proficient in social media writing. Additionally, you'll need excellent interpersonal and customer service abilities, including maintaining your reputation and appeasing irate clients. Real-time strategic thinking is also crucial for long-term success.
How much do social media community managers make?
Salary.com states that this position typically offers a base pay, benefits, and bonus structure. You can earn a basic income of between $46,600 and $76,600.
The average salary is $53,300, and bonuses can increase that by a few thousand dollars annually. Experience, brand size, and other variables all affect compensation.
4 Social Media Community Management Tips for Your Business
Proactively engage and respond to your audiences.
Being proactive and being timely are two critical factors in audience engagement. Make checking comments and responding appropriately promptly one of your everyday responsibilities as a community manager.
Additionally, keep an eye out for discussions and references of your brand outside your immediate environment. This gives you more knowledge about how individuals who are not followers feel and perceive your brand.
This process can be automated for you by using social listening technologies like Sprout Social, Buffer, and Hootsuite.
2. Regularly moderate comments
Comment moderation is another critical responsibility of community administrators. Every day, go over your comments and remove spam-like ones. You should also delete or block any accounts that are bots or false.
Spam comments on your social media accounts may leave the impression that you don't care, which could damage your company's reputation. Even worse, any negative interactions may be connected to you if these comments contain dangerous links. Internet trolls could also ruin the dialogue surrounding your brand and its message.
The good news is that most popular social networking sites provide built-in mechanisms for content moderation, such as the Facebook Comment Moderation Plugin and the Instagram Comment Moderation API.
3. Promptly respond to customer complaints.
Social media has developed into a medium for consumer customer service. Your brand's reputation may be broken by how and when you respond to customer complaints and negative social media comments.
Here, speedy responses are essential. Given that 72% of social media users expect a response within an hour, it is desirable to do so if resources allow. If not, make sure you reply no later than a day after the comment was posted, at the very least.
It's crucial to remember that not all critical input calls for a response. The most excellent evaluations are those free of spam or fraudulent comments, bringing us back to the idea that your social media accounts should be routinely moderated. Additionally, acknowledging publicly but resolving is the ideal course of action for furious consumers or problems requiring sensitive information from the customer.
4. Closely work with the social media managers.
Lastly, remember that community and social media management is a team effort. Since you often engage with your audience as a community manager, you have more possibilities to understand their interests and issues.
Keep tabs on the feedback you get from your audience. Note the terms they utilize and how they feel about your brand. By doing this, you and your group may improve your social media strategy and modify your techniques.
Conclusion
What does your business require? Does it need a champion or someone to advance the brand? Although they both work online, social media and community managers have different roles, skill sets, and objectives.
A community manager is more concerned with growing the brand's online community than a social media manager is with the brand's content and appearance.
Make sure you are aware of the differences and your company's goals if you plan to hire just one person to serve as the foundation of your social team.