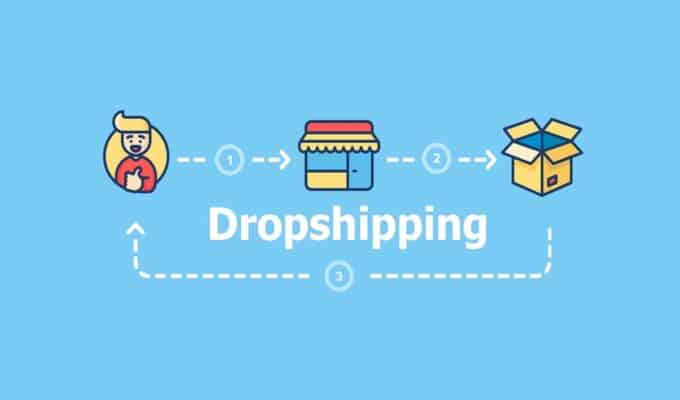 New to the business & still looking for reliable suppliers for your dropshipping store? Don't worry. Today we will discuss top dropshipping companies in 2021 that you can use in the e-commerce business. Finding a good supplier has never been easy with tons of options out there, though it is the key to your success. We totally understand that and want to help you with some of our survey findings here. So let's check it out!
What is dropshipping?
Dropshipping is an online retail model in which you don't need an inventory or a physical store to keep your products. Instead, you will have an online platform where you can display all your products or services. When you receive orders from your customers, you will transfer them to your dropshipping suppliers, who will then fulfill the orders and send them directly to your customers. In this way, you save a huge cost on the warehouse or managing your brick and mortar store and at the same time, can spend your entire effort on other activities such as marketing, branding, and boosting sales.
How good dropshipping suppliers are important to your business?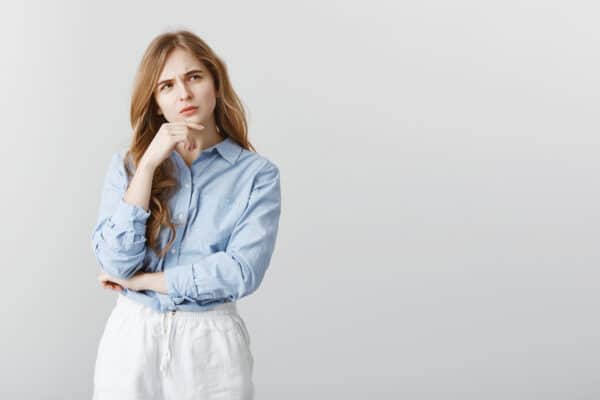 It's very important to find the right suppliers for your dropshipping business. Why? Because only good suppliers will provide you good products and great services. Whether your customers have a memorable buying experience or not depends mostly on your product's quality, pricing, packaging, shipping time, and customer services.
Good suppliers not only can offer you a wide range of products in your niche but also give you some suggestions where necessary. They do the packaging for you, with your brand name on it as the way you want, also can include the thank you cards to your customers for you. When an issue comes up, they actively solve it or show great coordination to deal with the problems. It is not exaggerated to say that half of your business success depends on if you can find reliable dropshipping companies or not.
So, let's move to the next part where we will discuss how to find good dropshipping companies in 2021 for your store!
How to find good Dropshipping companies in 2021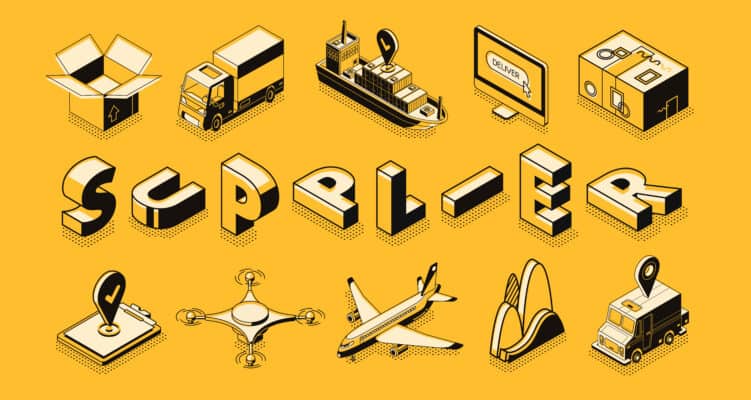 It's not easy to find certified dropshipping companies. But there are still some tips to do it. Let's follow the below rules in your search:
1. Know your industry
First of all, understanding how a product goes from manufacturers to retailers and how you can fit in the whole supply chain is the key. Once you've gained a fair knowledge of your industry distributors, you can find the right suppliers for you.
There are manufacturers who sell directly their products to retailers. But there are a lot of those who only sell to their wholesalers or distributors. Each industry has its own type of distribution channel. So be sure you totally know it in your hand before taking any action so that you can get what you want in less time. You might as well buy from small wholesalers first with a small amount then buy from bigger ones with a larger amount.
2. Contact manufacturers
It's always a good idea to start with the source, especially if you are selling branded items. You can go directly to the manufacturer, but make sure to check their minimum order requirements. Because most of the manufacturers will ask you to order in bulk.  If you just need to buy a small quantity, you might as well ask them to provide their list of distributors so that you can buy from them instead.
In doing so, you will be able to get a low wholesale price as well as to have access to reliable distributors, which is important when you want to avoid fake products.
3. Use Google Search
You can use Google to search for top dropshipping companies in 2021 and get dozens of results on dropshipping websites. You can even get more specific information on those dropshipping suppliers in just one click. There are some websites that will provide you all the information about dropshipping not only reliable suppliers but also other information like trending products or marketing tips.
4. Join Social Media Groups and Forums
Building your network in your industry and learn from other dropshipper is always the best option to look for top dropshipping companies in 2021. You can join Facebook groups, forums, even Linkedin, or subscribe to industry newsletters to connect with other entrepreneurs and gain knowledge in your industry distributors channels. Those connections and understanding will benefit you not only in finding the right suppliers but also in other expertise.
5. Attend a trade show
Apart from joining forums and Facebook groups, you can also join a Trade Show to meet people person-in-person and build your relationship through these shows. In these events, there will be many retailers just like you. You can talk and discuss directly with manufacturers or wholesalers. This is a perfect way to get accurate and full information about your industry as well as to find good dropshipping companies in 2021.
6. It is ok to make a mistake
Last but not least, even after a great time searching, you still can end up with not-so-good suppliers. This is totally normal. Nothing teaches you better than your own experiences. You can fail at your first try. But you will learn a little more and do better next time. So just be patient and stick to your plan.
Finding the best dropshipping companies in 2021 for you will not succeed overnight. But just hang out there, we will help you right here by providing the list of reliable dropshipping suppliers for you in the next section.
Top Dropshipping companies in 2021
We understand that finding good dropshipping suppliers might be overwhelmed to you. With next-to-zero experience and knowledge, it's too risky. So we have listed here top dropshipping companies in 2021 for your reference, just in case you want to have an overview of which suppliers are the best now in the e-commerce business. These results are based on our own dropshipping experiences and findings over the last few years. Let's scroll down and see what it is!
1. Dropshipping Companies in 2021: Oberlo
Oberlo is a great choice for dropshippers who are using Shopify. It provides an amazing feature to import from AliExpress. No wonder this app is among the best solution to find and sell products from the platform where you will have access to thousands of suppliers and products.
There is also a feature called Oberlo Supply so that you can pick a dropshipping company for your own which is much trustworthy than on AliExpress. Furthermore, other features like bulk ordering and fast shipping will make your dropshipping much easier.
2. Dropshipping Companies in 2021: Eboxman
Another great choice for any dropshippers is Eboxman. This is a global dropshipping company that provides outsourcing and fulfillment services. Eboxman even takes care of the shipping processing for clients all over the world and assists clients with creating videos and images for marketing purposes. If you want to find products in your industry and want some updates on trending products at present, Eboxman will also support you. If you want to put your brand name on the packaging or add any cards to it, Eboxman team will help you. You want someone to take charge of most of the dropshipping process for you, Eboxman will be the answer.
Importing products from China can really be lucrative, but can be challenging for small and medium businesses. A good supplier is a must for your success. With connections to reliable manufacturers in China, Eboxman has supported 1000+ sellers globally to start and grow their businesses, which makes Eboxman among the Best sourcing agent and fulfillment company in China
3. Dropshipping Companies in 2021: Alidropship
Next up on the list is Alidropship. It offers WordPress Plugin to set up your own dropshipping store in no time and even other amazing plugins in your e-commerce business. For example, there are some plugins with automation that allow you to export from AliExpress. Or it also offers some add-ons to integrate and automatize your marketing campaigns and other activities of your business.
4. Best Print on Demand Dropshipping Company: Printful
In case you want to sell Print on Demand (POD) products, Printful is the best choice. It costs you nothing to sign up here. There are no minimum order requirements. There are tons of products and designs for you to choose from. All those features make it a perfect solution for your print-on-demand drop-shipping model.
Another great thing about Printful is automation. When you receive an order, it is sent immediately to Printful, whose team will print, pack, and ship the order to your customers. A tracking number will be sent to you so that you can follow up on the process. You can also request branding packaging the way you want to promote your brand.
5. Dropshipping Companies in 2021: Alibaba
This is undeniably one of the largest websites in the world. You can find good manufacturers in your industry here at competitive costs. However, be sure to check if your chosen suppliers offer dropshipping services, since not all of them on Alibaba will do.
6. Dropshipping Companies in 2021: Salehoo
This is another good choice that can give you a detailed directory for suppliers that you want to work with. This website also helps you to find profitable and trending products on the market, with useful tools to search based on the products that you want to sell. Though this does not support connecting with dropshipping suppliers, it does provide detailed and informative training for any beginners who wish to start a dropshipping business.
7. Dropshipping Companies in 2021: World Wide Brands
Beside trying to find good dropshipping suppliers, you will not want to find yourself stuck with a viable company. In this case, World Wide Brands is of great help. Every dropshipper on this site is certified. You can find the contact information of the suppliers you want to partner with and connect with them to build relationships.
8. Dropshipping Companies in 2021: Dropified
With similar features to Alidropship, Dropified provides some tools for you to import goods and products from a wide range of dropshipping companies. This site also lets you work with diverse platforms in growing your business. However, Dropified does not offer a lot of free versions for you. Instead, you can cost from $47 per month for a starting plan.
9. Dropshipping Companies in 2021: WholeSale Central
WholeSale Central is another company that offers a great tool to filter products that you are selling. All the suppliers' information will be listed down for your viewing. It also leads you to the manufacturer's official website, which means that there is no agent in the middle.
10. Dropshipping Companies in 2021: Doba
If you want to just sell the products without partnering with different suppliers, Doba is one option for you. It will serve as the middlemen to contact the companies for you and also ship the products to your customers. You don't have to manage a list of multiple dropshippers and then get lost somewhere. Instead, you will only work with Doba the whole process.
We have discussed top ten dropshipping companies in 2021 that you can use in your business. When you feel stuck and cannot make a decision on your dropshipping suppliers, you can always come to the above companies, or just come to us. With a very dynamic and supportive team, we always want to bring our clients the best products and grow with them in their dropshipping journey.