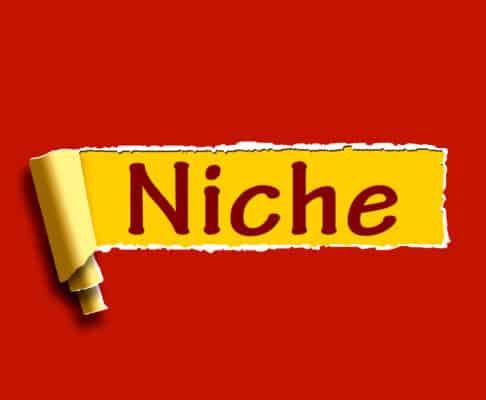 Today, we will discuss about 20 dropshipping niche ideas to start your business. If you are still new to dropshipping, to decide what to buy is definitely not easy. Understanding this concern, we will help you with some trending niche suggestions in this article.
2020 has seen a lot of change in people lifestyles all around the world due to the pandemic. People tend to stay home more and rely on online shopping which will save them a lot of time and minimize the risk of catching the virus. In consequence, online business is now thriving at a breakneck speed. Have a look at your new feeds on Facebook and you will see a lot of shopping suggestions for you. Almost everything is ready to buy by just one click.
Therefore, you can feel overwhelmed among those when it comes to decision what to sell. However, we have done some research for you and come up with the list of 20 dropshipping niches as below for your reference to start your dropshipping business.
Menswear Dropshipping Niches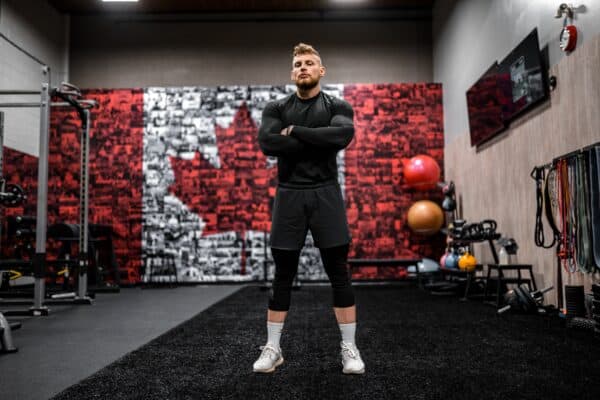 1. Fitness Clothes
The first dropshipping niche I would recommend is fitness clothes. There's been a big jump in fitness apps and devices recently. People are bringing along their smart watch or a smart phone to track their workout plan, track their calories burned, their health status and so on. They like to update their workouts on their social media account as well with a nice picture of themselves in a fashionable outfit, new Nike running shoes and maybe accessories. Then the target is look for clothing and accessories that fulfill the desires.
Good examples of this dropshipping niche are gym shorts, pants or bras, shoes, sporty backpacks, headbands and caps.
2. Crossbody Bags
Last dropshipping niche in this category we want to mention is crossbody bags. Both men and women are using crossbody bags to go out more. It is a fashionable and convenient item these days. Fashion magazines also blow them up recently.
3. Sunglasses
Next dropshipping niche in the list is sunglasses. People use sunglasses to go out more and more, even when they are running as morning exercise. You can go to some Social media influencers to see what is trending now since fashion always changes.
Health Dropshipping Niches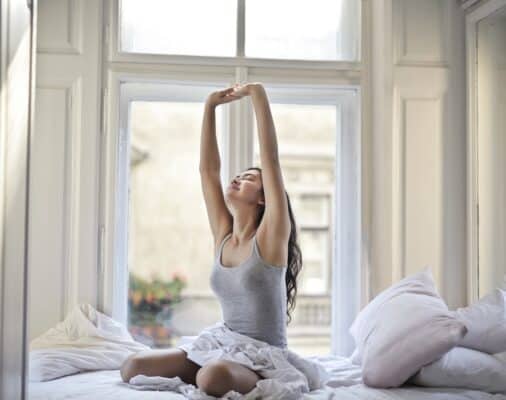 4. Supplements
People are busier with their fast pace of life and spend less time on their daily nutrition. But at the same time they also want to care about health. The best solution for this are supplements. Those supplements especially benefit for those women who are planning to have babies, for pregnancy and after giving birth, or women generally who now are too busy to cook a healthy meal but want to keep a perfect body shape and a glowing skin. Therefore, this is a broad market for you to dig in.
5. Sleep
The next dropshipping niche we want to mention are products that can bring good sleep to people lives. Nowadays, with intervention of electronics devices like laptops, smart phones beside a busy working day more than 8 hours, it is harder for most people to have a sound sleep at night.
Think of what can bring a better night sleep for yourself then you can figure out what accessories people tend to be driven to  Mattress and anti-snore devices can be on the list. But feel free to add more to broaden your dropshipping niche.
6. Swimming
Another health dropshipping niche we want to add is swimming. You can see around a lot of girls and celebs are posting some pictures on the beach with a sexy bikini on them time to time. It is easy to see that bikini is not only used for swimming though it is a swimwear. But think more beyond the barrier, more products you can keep in mind is goggles, swimming float, trunks, beach coat…
Add more to the list to make your products more diverse.
7. Portion Control Accessories
Last dropshipping niche worth exploring is portion control accessories. You might find it unfamiliar but it is a potential niche you can try in this year since people more and more worry about their diets.
Of course we are not referring to any detox teas or pills, which you are not sure they are safe and legal. But you may want to search for any tool or devices in portion control accessories on the internet. This a young market for you to freely be creative. After that, run ads for those devices to show people how they work to their diets, how they control calories people take in their body.
Kids Dropshipping Niches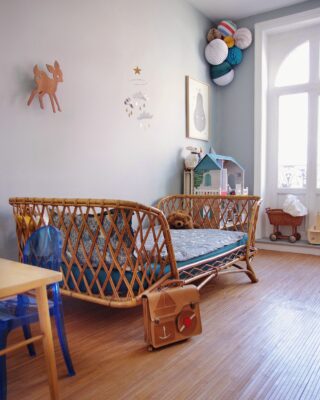 8. Snack Accessories
Although you are dropshipping kids accessories, always keep in mind that you are selling to their parents. Try to find out what parents are usually attracted to. Some can be named as their child's eating habits, toys, clothing, nutrition products, books, sleeping accessories,…
Speaking of eating habits, parents now are paying more time to prepare food for kids by themselves. In addition, they want to take control over what their children put in their mouth to make sure they just eat healthy food all time. This is the reason why this dropshipping niche is so promising. They help parents to prepare and store food and snacks for their kids when they're going out shopping.
If you decide to dropship this category, content writing is a great tool. List out a healthy recipe or tasty snack and post them on social media platforms. It attracts more parents attention and they soon find that those accessories are must-have items in their house.
9. Nursery Decor
We would recommend nursery decor on the list of best dropshipping niche. But furthermore, we are referring to gender-neutral nursery decor. Unlike the old days, parents are paying more and more attention to gender neutrality. They can be furniture and accessories that they will buy for their kids' rooms.
However, if you are thinking of big bulky items, they are not practical and not profitable. Instead, focus on effortless accessories which look elegant and clean like decor items that can be nailed to the wall during Christmas or Halloween.
Great thing about this dropshipping niche is that you are offering to parents who want to spend more money on their children. It is not safety accessories or foods that parents can put the entire liability on you. So it is safe for you as well.
10. Pet accessories
People now prefer to have pets more, no matter they are couple, single or a 4-members family. Pets can range from dogs, cats to pythons or even otters. So, this is a huge industry for you.
Besides common products that are already on the market, there is one sub-category untouched: pet memorial. We know it is sad talking about death. But products that allow owner to remember and honour the memory of their beloved pets make sense. Not many dropshipper go in this direction, so it is the chance for you to begin your business and make sales.
Home & Kitchen Dropshipping Niches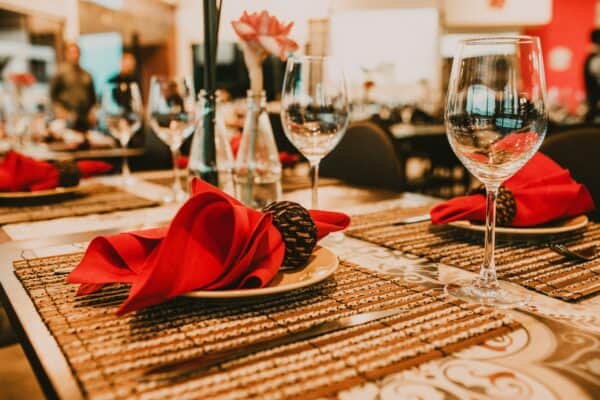 11. Kids Birthday Decor
It is great to have a Pinterest worthy birthday party for your kids. We know that a lot of parents are under this pressure. So, this is also a good dropshipping niche you should put on your list. We also find it interesting that AliExpress has now started to put all these party kits together. People can either buy just one product or a whole set of products which a party will need, for example a barbie themed birthday decor set.
You have solved one thorny problem for them is that they don't have to spend a lot of time on going to the store and gathering all different elements like plates, balloons to set up a birthday party…They just need to buy all by one click then everything is there already. Furthermore, what you are doing here is giving their children a fun party and saving them time and effort at the same time.
You can be freely creative on the products based on the seasons. For example, beach theme for summer and snow or Frozen princess for winter.
12. Luxury Dining Sets
The next dropshipping niche are luxury dining sets. This trend is predicted by many home decor magazines to become more popular this year.
So now it is time to grab the chance to sell some luxury gold dipped forks that can bring you a profitable business.
Women's Fashion & Accessories Dropshipping Niches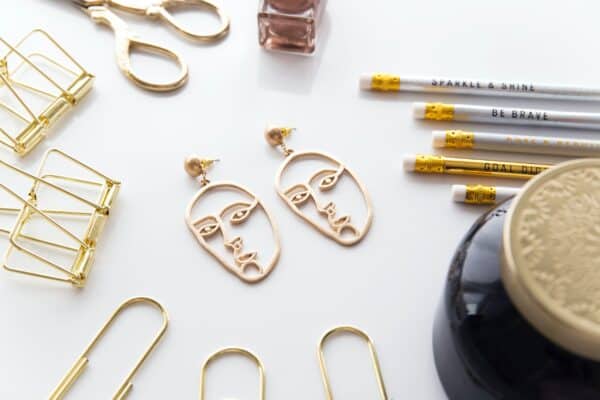 13. Face crystals
The trend of face crystals is inspired by a character in the Euphoria show who wears a lot of face jewelry. So what you need to do is targeting those people who love that show. It is recommended to let people know kind of patterns they can experiment with when you decide to sell this category.
14. Statement Jewelry
Another dropshipping niche in the women's clothing category is statement jewelry. Most people can buy jewelry from a store but when it comes to a unique item like statement jewelry, they will not want to miss the chance to buy it. Since they might not find such a thing elsewhere.
15. Wide Belts
Finally, one of the most potential dropshipping niches in this category is wide belts. You can suggest those wide belts which come together with a oversize sweaters. It is not only a trend but also a cost saving item when two outfits are made out of just one.
Phone Accessories Dropshipping Niches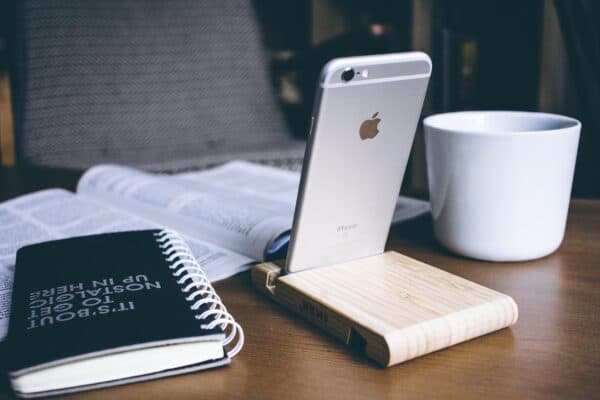 16. Creator Tools
Next category you should think about is phone accessories, in which creator tools are the first one in place. Some creator tools are like selfie lights and other accessories is like selfie lights and other accessories which make you more glowing in your picture with cell phones. You could choose to market those products on TikTok or Instagram and Facebook where people like to post selfie photos most. Before and after video is a good demonstration for this.
17. Phone Holders and Stands
The next one in the line is phone holders and stands. This is an exciting dropshipping niche in the market. You can see this everywhere but it never becomes old fashion. People always go crazy for the most updated designs coming out. Furthermore, new phone models are coming out each year. It means that people are going to change new accessories more regularly than you think.
So it depends on you to take advantage of those buyers who want to renew their latest phone with an accessory that is easier to use with their phone than the old one.
Other Dropshipping Niches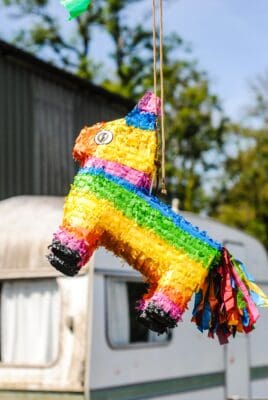 There are three more dropshipping niches I want to mention which will end the list today.
18. Llamas
First dropshipping niche in the line is llamas or alpacas. Many accessories on the market are in llama shapes from stuffed animals to party decor. It is highly recommended that you should set up a Facebook page or an Instagram to aim for llamas lovers. After building this community, introduce the products that this community will love. It can be time consuming, but it is worthy.
19. Magical Creatures
Next dropshipping niche coming into mind should be magical creatures. Tons of stuff in magical creatures are out there on sale. So what you should do is to build a store with accessories or home decor items that fit this magic  creatures theme and then target customers who love this kind of creature.
20. Gadgets
Finally, the last dropshipping niche surely becoming trendy this year is gadgets. Those can be spy gadgets in a film of James Bond coming out next year. So you know who to target. Introduce some spy gadgets or even things with the Union Jack British flag on it to James Bond fan.
So that's 20 best dropshipping niches we want to suggest to help you with your business. You can do some research on each category to have more ideas about what you can sell. Hopefully you can come up with one and be successful with your store!