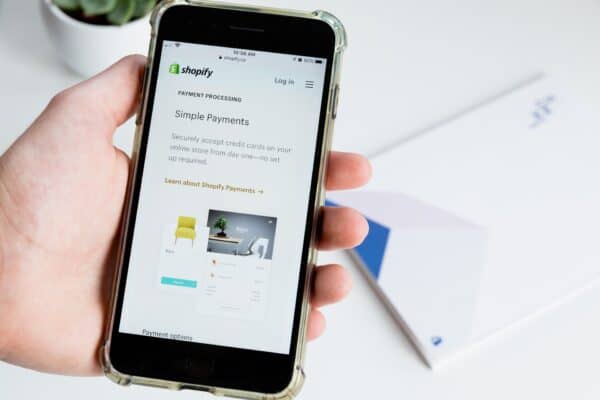 If you are running a new dropshipping shop, you may find it confused by thousands of apps in the Shopify App Store. Since Shopify offers tons of available apps for almost every requirements like adding customer reviews, improving your email marketing, or publishing your products to Facebook and so on. With so much to choose from, we also know it's hard to make a decision on which Shopify app to extend the functionality of your online shop. So today, we would like to recommend you top 10 Shopify apps that you should install as following.
List of Top 10 Shopify apps
1. Oberlo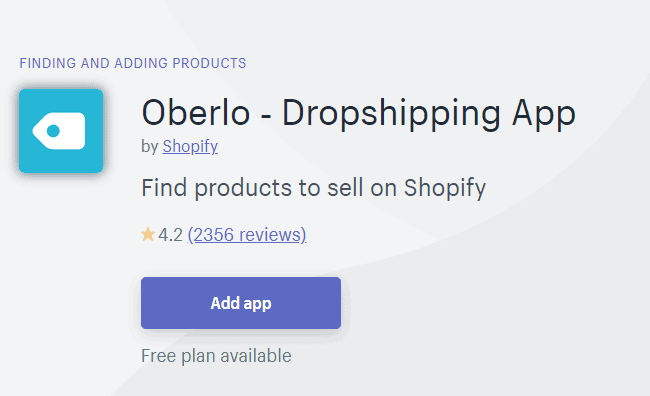 Searching for a product for your shop? Don't worry. Oberlo is the first Shopify app on the list which can solve your problem. It definitely can find you a supplier for what you are selling. With Oberlo, you can look for a marketplace of products and then import those products directly into your store. You can also fulfill an order after receiving it from your customers through your dropshipping supplier via Oberlo. Then the products will be shipped directly to your customers. You will release yourself of the packaging and shipping stress.
2. Kit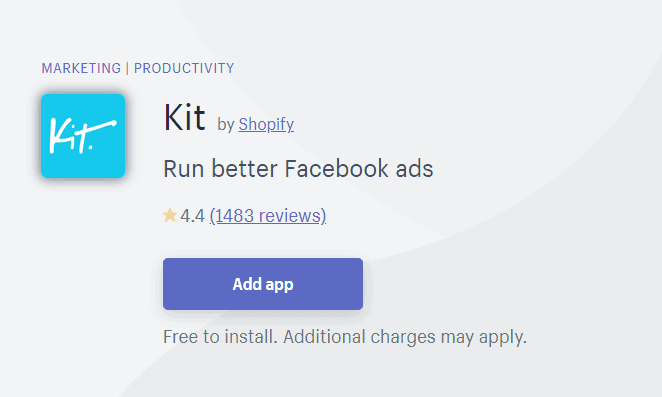 Once you've built your Shopify store, what you should do next is to launch a digital marketing campaign to drive traffic to your shop. However if you cannot do that, we would like to introduce a Shopify app which can help you. Kit will assist you as a digital marketing tool. It can run Facebook ads or email marketing campaigns or get performance updates for your shop.
One benefit from a virtual staff like Kit is that it works for your all the time even while you are sleeping. It helps looking for potential customers on Social media platforms like Facebook and Instagram, and send them marketing message and offers at the right time, which you may involve several live staffs doing this.
3. Order Printer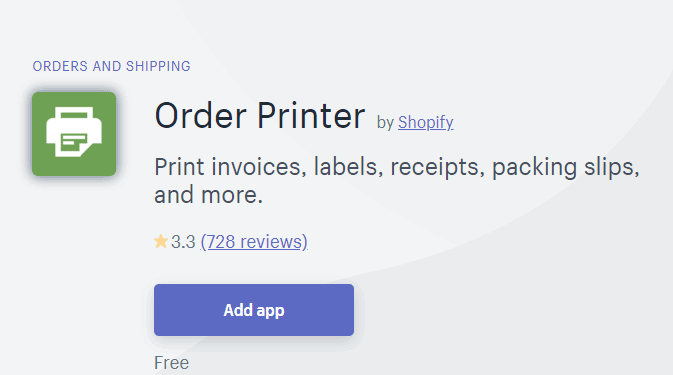 Another Shopify app we want to mention is Order Printer. If you don't know how to print the invoices, labels and receipts, Order Printer can do it for you quickly and easily. It can help create templates to suit your requirements or print in large amount to make your shipping process faster. You may also want to customize your brand on those printed material to make a consistent brand experience for your customers.
4. Product Reviews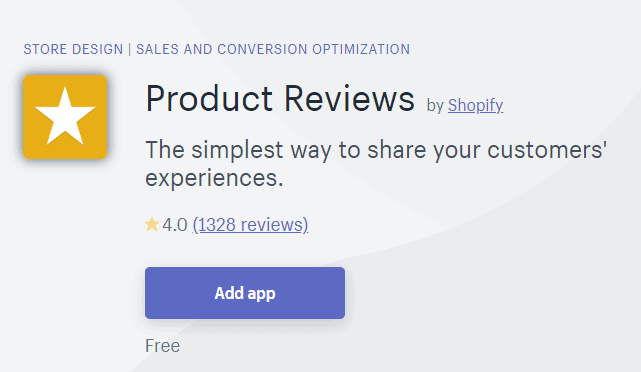 Next, if you want to add customer reviews to your products, do install Products reviews on your store. This Shopify app allows your customers to give their feedback and by doing that, encourage other customers to buy the products as well. Since people tend to trust and buy more if there are positive reviews on the product. They might not trust the description from the shop owner but will rely on other customers experience. This is also a way of marketing your store if there are a lot of good reviews and people are getting to know more about your shop.
5. Free Shipping Bar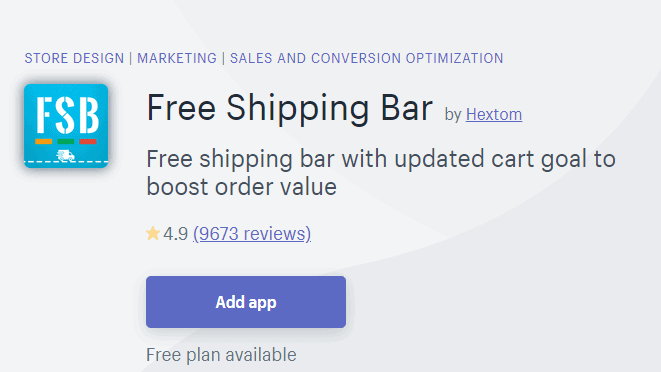 Shipping is another problem to dropshipper. You may not be under pressure of processing the shipping process. However, it does not mean that you are not in charge of that at all. Actually, you may already know that a significant portion of of consumers only make online shopping when free shipping is offered. The Shopify app we are going to recommend for you – Free Shipping Bar – will allow you to show your free shipping offer in a slide-out bar, present progressive messages to encourage your customers to access your free shipping gate, and congratulate customers when they meet it.
6. SEO Site Audit, Benchmark Hero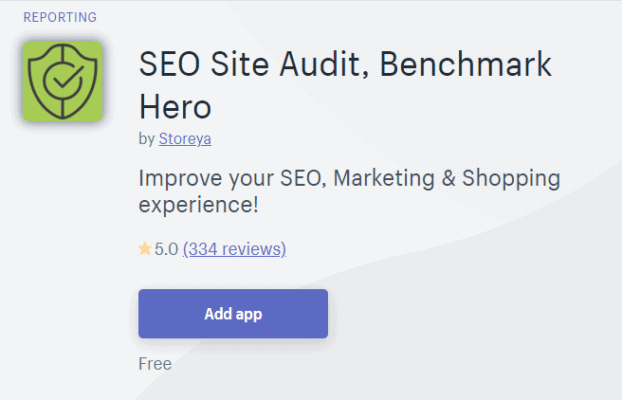 Do you want to enhance the visibility of your Shopify site on Google? The next Shopify app – SEP Site Audit, Benchmark Hero is a good option. It can be hard for you to figure out where exactly you need to make adjustments and how your store's ranking to others. Understanding that, SEO Site Audit, Benchmark Hero is there for you. This Shopify app can give you a detailed analysis of your store to show you what's working and what's not when it comes to search and the store's performance. It will help you get hold of why some pages aren't converting as much as you'd like.
7. Printful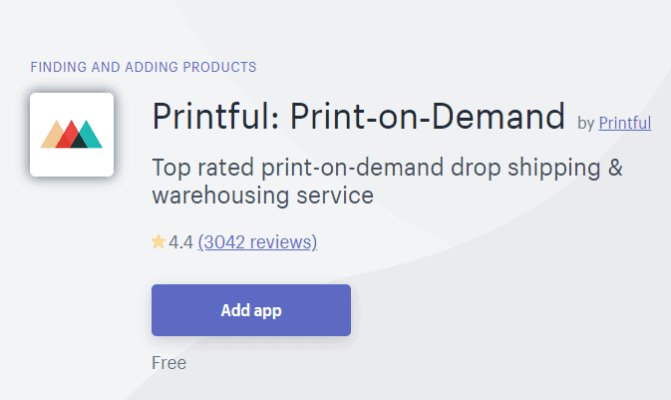 If you are selling print-on-demand products such as shirts, mugs, posters, Printful will help sync with your Shopify store. When an order is received, it will be automatically sent to Printful. Then the app will print and ship it to your customers. No minimum order quantities or upfront fees are applied. A great way to get started, isn't it?
8. Improved Contact Form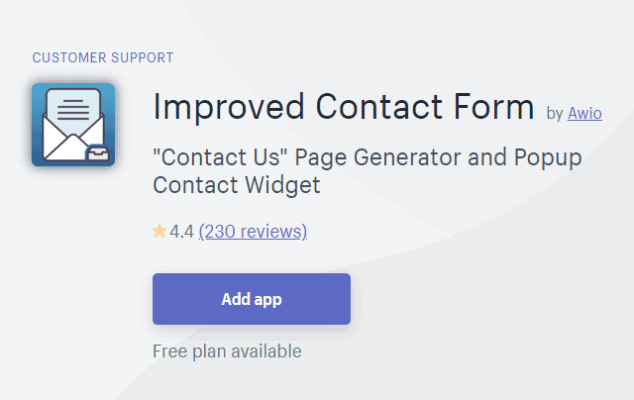 If you want to make your page approachable to your customers and provide them a avenue to ask questions, improved Contact Form will be among the best choices. The app creates a pop-up contact form for your Shopify store so shoppers can talk with you no matter which page they're on. It also will let you know where the user is located and which pages they were viewing before reaching to you. You can then use these insights in your conversion rate optimization (CRO) strategy.
9. Klaviyo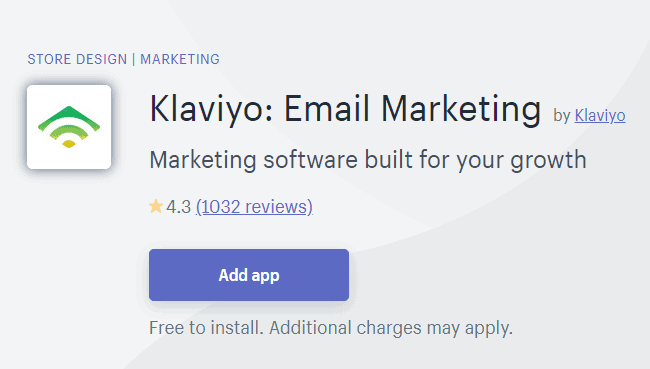 In need of a marketing automation software that connects to your Shopify store? No worries. The next Shopify app we mention here is Klaviyo. This app will help you build automated email sequences, target campaigns based on buying behavior, and get enormous customer data for your overall strategy. Most important, the app was developed with ecommerce in mind. It's free up to 200 subscribers and 500 email sends. It is a good choice for Shopify stores that are just building their email lists.
10. Digital Downloads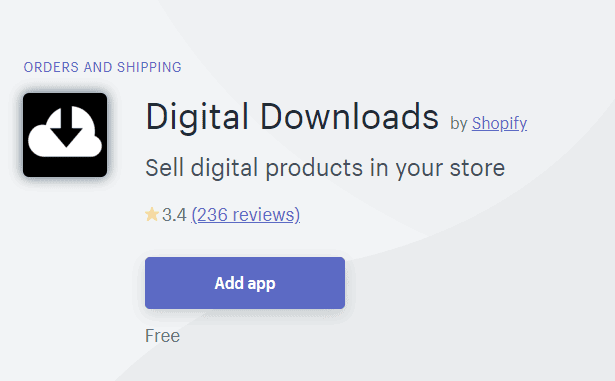 The last one we want to list here is among the best free Shopify apps. It is easy to use but can bring you great benefit. Digital Downloads app allows you to sell digital products on your store. Shoppers can access to content right away. It also help send the product updates to customers automatically. Furthermore, it allow you to mix and match to include products that are both tangible and digital in a single order.
Above is the top 10 Shopify apps that we want to recommend for you to install in your store. There are millions of Shopify apps out there for your research as well. However, these are among the most beneficial ones that can make you dropshipping easer. Hope you find it useful and enjoyable!