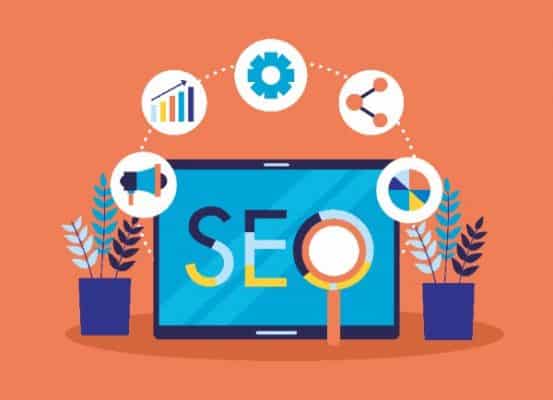 As a dropshipper, you may already know SEO (Search Engine Optimization), which is the practice of enhancing a website's ranking on search engines so that users can find it more easily in the search results table. Because the internet has evolved into a repository for all of a user's vital information, SEO is critical. The Internet thrives, and user behavior changes as a result. Consumers have purchased more on the internet than they have in the past.
That's why today, we would like to recommend some very powerful SEO tips to improve the ranking, boost traffic, and generate more conversions for your website. So, let's go!
Why SEO is so important to your business?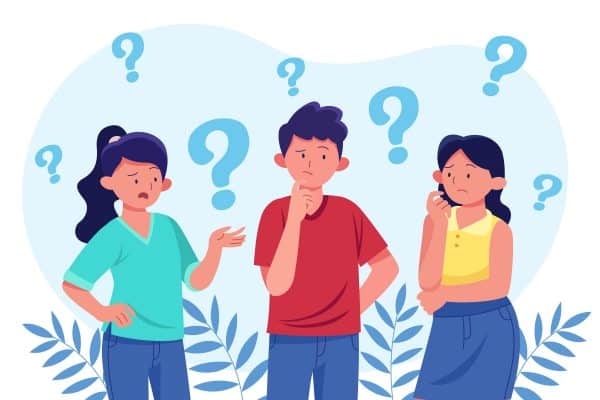 But first, you need to understand why you should improve SEO. Why is it so important to your business? Obviously, it will not bring you more sales overnight. You won't see the results immediately. But it will have some huge benefits as below:
Increase the number of potential customers
Consumers will very probably do search queries on search engines like Google while making purchases or looking for information about products/services. If your website does not appear in the SERP (Search Engine Results Page), you have most likely lost a significant number of potential consumers.
Increase brand awareness
In a typical business, you'll need a store in a favorable location with a lot of foot traffic so you can attract more clients. Every day, thousands of search queries indicate interest in the industry, product, or service you provide in online business with search engines. It's as if you don't have a solid position in a traditional business if you don't show up in search rankings.
You show up in search results, allowing more people to find you when they need it. From there, it will build brand experiences in the brains of people, and if successfully optimized, it will almost surely become a popular internet brand.
Optimize the cost of reaching customers
When compared to other techniques of contacting customers, SEO is a significant money saver. Every day, thousands of people will visit your website as a result of your SEO efforts.
If there are 3000 visitors per day, you can sell 100 things each day. You will lose money for each visit if you use advertising, and you will lose convenience if you use other methods of display advertising. However, there are no additional advertising charges with SEO. Isn't it fantastic?
Help you understand your customers better
The most crucial task in the optimization process is to offer the target client truly usable information. And in order to accomplish this properly, you'll need to do a thorough analysis of your target customers' behavior and desires in order to provide high-quality content that meets their needs. This research technique will undoubtedly aid you in better understanding your clients.
Popular types of SEO
You might be interested in the new types of SEO optimization that have emerged in recent times in addition to the article SEO type in the world's most popular search engines:
Map SEO (Local Search Optimization)
Image SEO (Image Optimization)
Video SEO (Video Optimization)
Voice search (Optimize voice search)
4 SEO Tips to Drive More Traffic to Your Store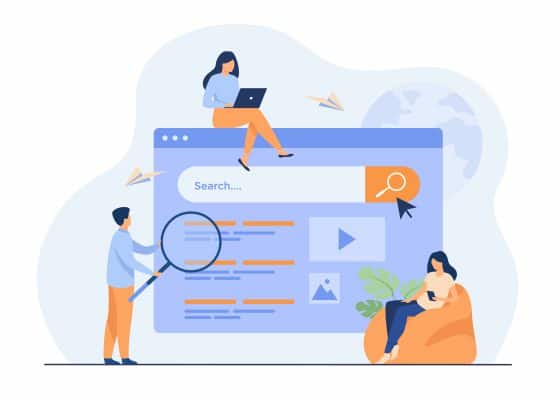 SEO Tips #1. Keyword Research
The most crucial aspect of any SEO effort is keyword research. The keyword research method has a significant impact on the project's investment budget as well as the SEO approach. So, one of the most powerful SEO tips you should use is keyword research.
The most significant role of keyword research is to identify the set of keywords that need to be optimized and to aid in the creation of a content strategy. If done incorrectly, it will waste a significant amount of business resources while providing no meaningful value.
When researching keywords right now, you should pay attention to the following information:
Search intent
LSI keyword
Long-tail keyword
It is not easy to conduct research and select SEO keywords; thus, I recommend that you devote the necessary time and effort to look for and compile a list of keywords. You may also require expert assistance to accomplish this process.
SEO Tips #2. Optimizing for mobile devices
To access the internet, most customers use their smartphones. This is a huge number, and if you manage a website, you can't help but invest time improving it to be more mobile-friendly.
There are a few options for making your website mobile-friendly:
Create a website interface on your own computer and phone using the same link.
For desktop and mobile interfaces, use two distinct pathways.
SEO Tips #3. Optimizing website structure
Simply defined, website structure optimization refers to how you organize your website's information. A website often consists of posts and pages with content on a number of themes.
The way this content is collected, linked, and presented to the reader is what site structure is all about. Users will find it easier to navigate your site if it has a solid structure, and Google will be able to index your URLs more quickly.
The following web structure types are commonly used:
Articles category
Product portfolios
Independent Pages
News Articles
Details or Products
Tags
SEO Tips #4. Build SEO – standard content
Writing articles is one of the most important tasks in SEO. But it's not easy to produce a valuable website because great content requires a lot of effort. It's a must that you can offer useful information in your expertise to your audience. However, it's also essential that you should know how to optimize your website and develop your content by reading your competitor's blogs, dropshipping agent blogs & posts, marketing forums, etc.