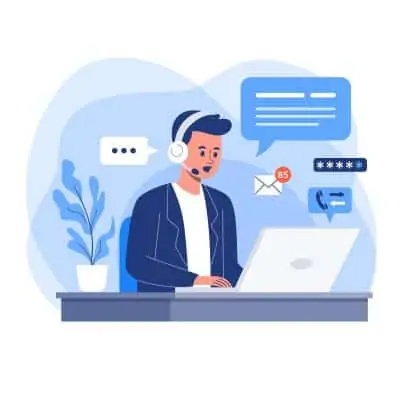 Customer service is what you provide, support to customers both before and after purchase so that they have the best experience. Providing great customer care is crucial if you want to retain customers and grow your business.
Customer service today goes far beyond just using traditional call centers. You can interact with customers via texting, email, and social networks. At the same time, many big brands and stores today also install an auto-responder system, so that customers can be supported at any time. Customer service is the heart of a business that delivers an exceptional service that makes customers feel valued and respected.
Required skills of Customer Service
To provide good customer service, you definitely need to practice these skills right away:
Teamwork
Actively listening
Be friendly and empathetic
Be Honest
Have in-depth knowledge of your products/services
Be quick and timely
6 Ways to strengthen your "Customer Service" skills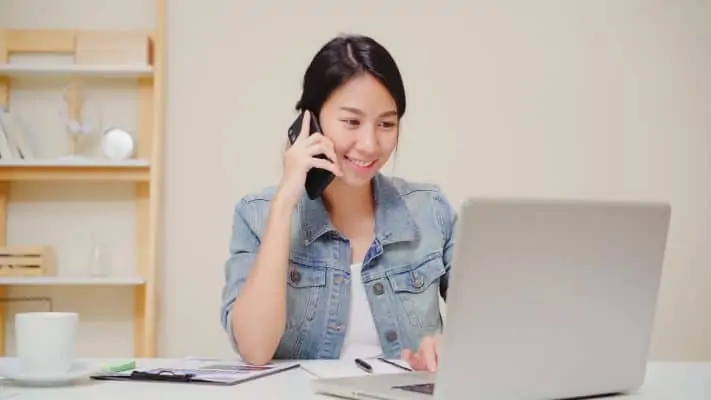 #1. Know well about the products/services you provide
The Customer Service department in the business will often solve problems and questions that customers encounter as well as advise and offer suitable products/services. In order to do this, it is imperative that Customer Care staff understand and deeply understand every aspect of the product/service so that they can support customers most effectively.
Possessing in-depth knowledge of products/services will help Customer Service staff easily come up with reasonable solutions to each customer's question. They need to learn about the product thoroughly before they can discuss features and in-depth usage with customers. At the same time, customers will notice the professionalism in communication, the benefits of the products that your business provides.
#2. Spread energy, positive attitude
This is a particularly important factor for each Customer Service employee's activities. Maintaining a positive, welcoming attitude in all interactions will help businesses provide excellent customer care, help convince and create better trust with customers.
Customer Service with the right attitude will be an effective solution to turn negative customer experiences into positive ones. When the Support team spreads joyful energy, politely and respectfully talks to customers, and cleverly listens to complaints or objections, it will help businesses score good points in the hearts of customers. From there, helping businesses increase conversion rates and create trust for customers to return to buy next time.
#3. Dedicated to consulting and solving all customer problems
Customer Service staff should learn about the product carefully and anticipate possible risks to customers. In particular, try to find ways to solve customer problems quickly and in the most timely manner. At that time, customers will feel more clearly the value that your business brings. Whether the problem is resolved satisfactorily or not, the attitude and respect, and concern of the business can also bring about a good, impressive experience for customers.
#4. Quick, timely response
Good Customer Service is not to keep customers waiting, respond in the shortest possible time. Nowadays, it has become easier to respond to guests in a timely manner thanks to the help of the Internet and social networking sites. Through channels such as Facebook, Instagram…businesses can receive and respond to customer inquiries more quickly.
In case of a long response time, keeping customers waiting can cause businesses to lose customers to competitors. For example, if they are wondering about products/services from many different units, they will most likely immediately choose a supplier to respond and answer their questions in a shorter time.
#5. Automate customer service
When customers want to solve problems in a timely manner, they often think it is faster to act on their own than to contact a business. Therefore, businesses should provide on their website, Facebook Fanpage, resources related to products/services such as FAQs, Forums, videos, tutorial articles for customers to give their own answers. Quick for your inquiries. By conveying valuable content and information to customers, letting them serve themselves and answer their problems quickly is one of the ways to build good Customer Care that businesses can use.
#6. Actively listen and respect customers' feeling
Listening to customers is not about you listening mechanically, but you have to put your attention, focus entirely on the customer, towards the message that the customer is conveying. When customers can feel that the staff in charge of Customer Care is really listening and understanding instead of just listening, customers will be more motivated to talk more deeply about their problems and needs. From there, Customer Service staff can find a solution that suits the needs of customers, which can convert them into potential customers of the business.
In addition to listening and understanding the problems customers are facing, Customer Service staff must also focus and respect customers' feelings. From there, the new conversation takes place in a natural, comfortable way, without disturbing customers.
Customer Service staff must not show attitudes or act, judge or interrupt customers, even if you disagree with the ideas and problems of the customer. Because this can make customers' emotions become more negative and they are ready to refuse products/services of the business.
Building your business is the first step, from choosing products, dropshipping agent, shipping, and packaging. But maintaining your business and customer retention is a very important thing to keep your business running. It's not a one-night thing that you can achieve like running ads and boosting sales. But you need to improve your skills and get better every day. Customers' care is not easy. You need patience. But hope this article already helped you understand how it is critical and the ways that you can improve your skills.