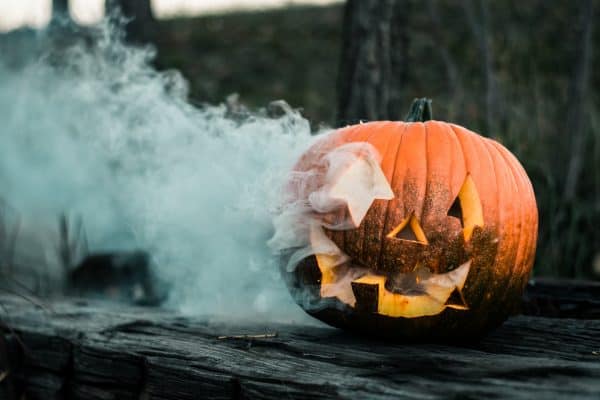 Halloween is a great time to sell seasonal dropshipping products. Statistics have shown that there is always a skyrocket in Halloween products demand during this time. Actually, Halloween spending has been going up in the last few years. It's highly profitable if you can take advantage of this holiday to make money. Halloween 2021 is just a couple of months away. And it's time for you to prepare a list of potential Holloween products to sell in your store!
Why Dropship Halloween Products?
Halloween is among the biggest holidays in Western countries and now also some countries in other regions like Asia. So it's undeniable that people are spending more and more money to celebrate this big holiday. And this trend does not seem to decline in any way.
There are so many good Halloween products that you could choose to sell in your store ranging from costumes to decoration items. They are also affordable and easy to ship. So obviously, they are great products for dropshipping. They offer a good profit margin and attract a wide audience.
But as many dropshippers also sell Halloween products during this time, you should choose a good dropshipping agent to source the best products with unique and good designs for your store. Now, it's time to see the list of best Halloween products that you should dropship this year!
Best Halloween Products to Dropship in 2021
1. Halloween Costumes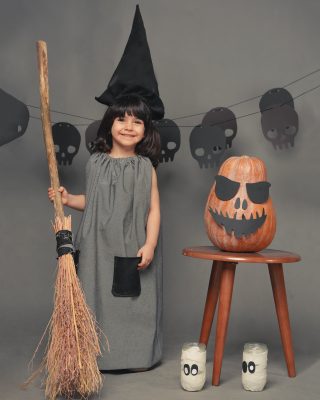 The first Halloween products on the list must be Halloween Costumes. Halloween is not Halloween anymore without the costumes. They are loved by a lot of people from children to adults. Anyone who celebrates Halloween will need at least one. So this is among the best products for you to dropship during this holiday. There are so many designs of all ages for you to choose from.
You can narrow down your product range to movie characters or some Marvel heroes, for example. Or you can choose some trending characters or celebrities at the moment.
2. Halloween Makeup Products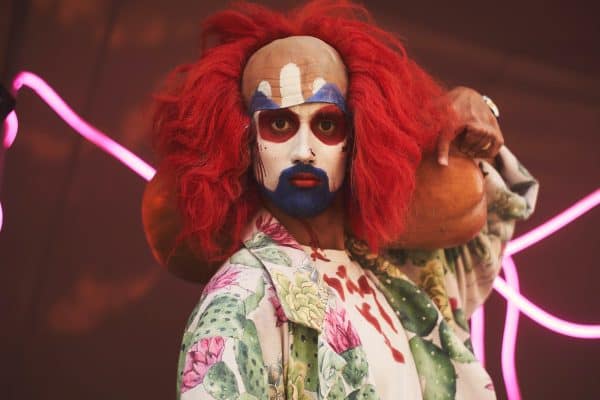 You can offer Halloween makeup products together with Halloween costumes. As makeup is a part of costumes. Costumes can not go alone. They must come with makeup. So as Halloween costumes, everyone will need makeup. You can suggest to your customers some makeup products when they add other Halloween products into their cart.
3. Halloween Decoration Items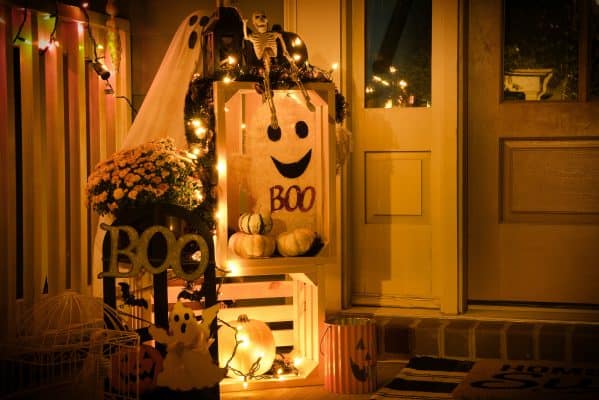 Decoration items are a must. People not only put makeup or costumes on them. But they also will decorate their home to celebrate the Halloween spirit. There are a lot of appealing and interesting decoration items for Halloween like LED lights, skeletons, pumpkins or hanging, etc. You can offer a full combo and take a good picture of your products. That surely is really attractive to your customers.
4. Halloween Candy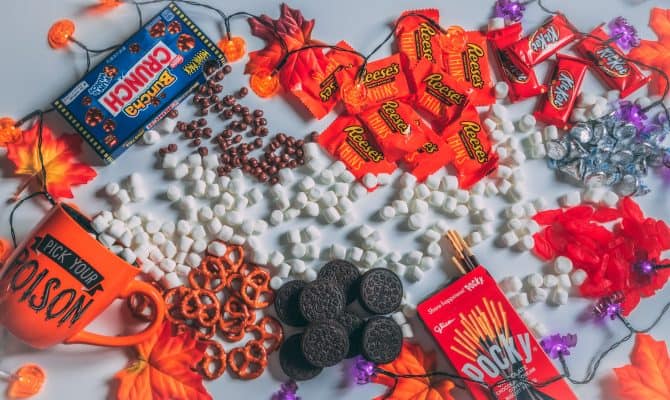 The famous game for Halloween is a trick-or-treat. That's why candy would be on our list of the best Halloween products to dropship this year. People need candies to play the game and give to their children or friends. It's recommended that you should sell candies in packs or boxes. As each household will need a huge number of candies during this season.
5. Halloween Baskets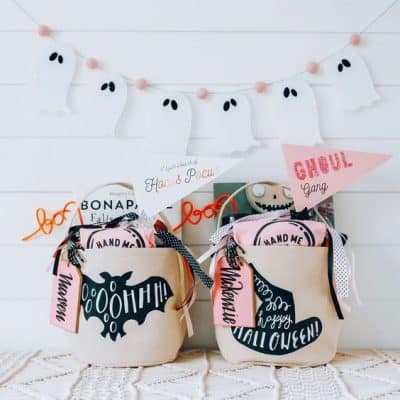 Another great item you should sell with candies is Halloween baskets. People will need to put candies in the baskets or they can use them for decoration.
6. Halloween Party Supplies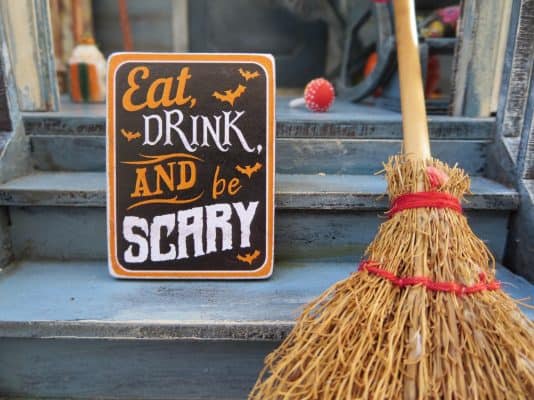 People love to have Halloween parties at their homes. So selling party supplies for this occasion is definitely a good idea. You can offer party supplies with decoration items in your suggestion product list. As people who like to decorate their house will also be more likely to organize Halloween parties. The Halloween party supplies may range from cups, dishes to serving bowls and balloons.
7. Halloween Greeting Card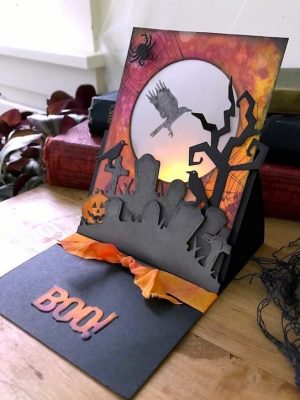 Halloween greeting cards are also great Halloween products to dropship during this holiday. As people love to exchange cards. And there are so many unique and well-designed greeting cards in the market that you could choose from.
8. Halloween Photo Booth Accessories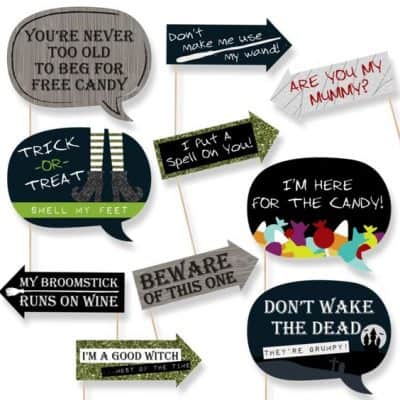 This is an excellent extra item for any Halloween party. When they go to parties, people like to take photos. And those photo booth accessories will make more fun photos and give them a much more interesting and exciting time.