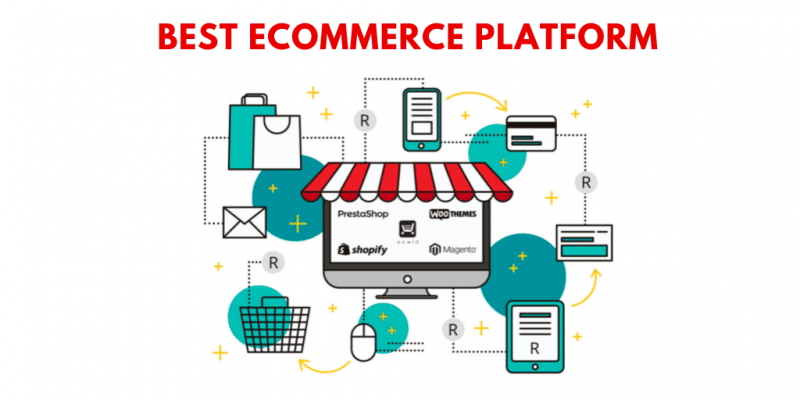 An ecommerce platform is software that enables purchasing and selling over the internet.
It allows sellers to manage virtual assets, digital sales, and marketing in one central platform. There are multiple types of ecommerce platform solutions, and each type has unique benefits and advantages.
What is an eCommerce Platform?
Anybody with a bit of technical skill can create a website nowadays. The days of needing extensive knowledge of HTML, CSS, and other acronyms are over. You might prefer to develop a team of web developers and designers if you want a large or complex site or if you're particularly busy and have better uses for your time. But even small businesses or individuals with a limited budget can create a website using a WordPress site. And the drag-and-drop editors in some of the eCommerce platforms we have looked at here are even easier to use.
However, even a professional-looking WordPress site doesn't come equipped to make it an eCommerce site out of the box. eCommerce sites have special needs, like accepting payment and including a purchasing process that doesn't come included with a standard WordPress installation.
You need to implement an eCommerce platform if you want to use a website to sell goods or services and don't intend to pay developers for a fully customized solution.
An eCommerce platform is a specific type of software that enables you to make online sales. Most eCommerce platforms help you build a shopping website from scratch. Others act as an add-on to an existing website builder/content management system, like WordPress. And some recognize that you might prefer not to create a website at all and would operate a store within an existing marketplace or perhaps sell via social media.
Two Main Types of eCommerce Platform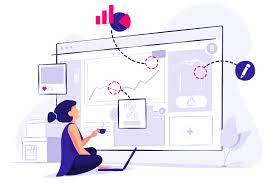 There are a surprisingly sizable number of eCommerce platforms in the marketplace. These work under various models, and many specialize in some way. However, if they include a website, they fit into two categories: hosted or self-hosted.
Hosted
With hosted solutions, you leave more decision-making to the eCommerce platform companies. They typically offer you some form of website builder that includes all the essential capabilities needed for eCommerce. Most importantly, however, they "host" your store for you – you don't need to worry about finding a website host and maintaining your site.
Because hosted eCommerce platforms do much of the "heavy lifting" for you, you should be able to create your online store more quickly on these platforms than those requiring self-hosting. They are generally easier to develop and more straightforward to operate. You will need less technical knowledge, as well.
The main downside to this simplicity is that you will usually have less flexibility when using a hosted platform than with a self-hosted one. You can't change and modify things quickly, and they may impose more rules and requirements on you.
Self-Hosted
If you opt for a self-hosted eCommerce solution, you create your website and pay a web hosting provider, like Bluehost, Dreamhost, HostGator, or hundreds of others, to host your site. You will need better technical skills (or be willing to pay somebody else who does) to set up and run your eCommerce platform.
Your eCommerce provider will require you to be more autonomous, and you will have to do more of the site maintenance yourself. On the other hand, you will have more flexibility with a self-hosted site and feel that you have more control over your eCommerce site.
Some eCommerce platforms give you both hosted and self-hosted options. For example, you could create a Shopify store on their hosted platform. Alternatively, you could download a Shopify plug-in that works with your self-hosted site.
What to Look for in an eCommerce Platform
There are a surprisingly large number of eCommerce platforms on the market, so you need to research which will suit your needs. To an extent, this depends on what you are looking for in an eCommerce platform. Somebody who is new to eCommerce and wants something quick and easy to set up has very different requirements from an experienced online retailer that has already created several sites and wants to expand their site's capabilities.
You need a platform that matches your knowledge and technical skills. An advanced open-source platform, such as Magento, will overwhelm a beginner yet be ideal for a coder wanting to tinker with every option to improve a site's capabilities. Yet a plug-and-play site builder, like Wix, will frustrate an advanced user wishing to tinker with technical features.
It's essential to recognize that an eCommerce site differs from other websites. Your customers need to see what you have to sell, and they have to have some way of purchasing and paying for what they buy. Virtually every eCommerce solution includes:
Taking and processing orders.
Allowing for tax on purchases.
Enabling customers to make payments.
Offering shipping methods.
Some platforms offer more advanced and robust solutions than others.
Although we generally refer to your eCommerce website here, some eCommerce platforms recognize that you can sell in multiple ways and integrate your other markets, such as social selling and the Amazon Marketplace. Quite a few make drop shipping easy (either out-of-the-box or via an app or plug-in.) Many of the larger eCommerce platforms, such as Shopify and BigCommerce, boast many integrations with other marketplaces. They also have sizable App Stores, offering many extensions to the core platforms.
What to consider when choosing your ecommerce platform
The first thing to consider is whether an ecommerce platform has all the features that will help you successfully run your business. Some key things to look out for include the following:
Is it compatible with your website's design and layout? If not, does a website builder like Squarespace have an option that will work?
What technical know-how is required to get everything up and running smoothly?
Can you easily find answers to your questions?
How often do they update their hosted platform with new features and capabilities?
Next, you need to consider whether the ecommerce marketplace has many online business users. That way, tons of other people have likely experienced the same issues and found a hosted solution if something goes wrong.
The third thing to consider is how scalable your ecommerce website will be as you grow your online store. Some platforms are more suited to small electronic commerce businesses, while others can quickly scale with an ever-growing business!
Finally, you need to consider what kind of support comes included in a platform. Some ecommerce platforms offer twenty-four-hour support as part of their package, while others require you to rely on online tutorials for help or pay extra if you have any issues.
How do you determine which ecommerce platform is best for your business?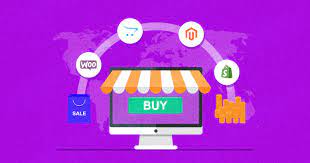 The first step is to determine your individual business goals and target market. For example, a new business with a product only for sale in the US would benefit more from a low-cost ecommerce software that doesn't offer international shipping. An established company that plans to scale up and expand into new markets will need an ecommerce platform that easily supports different currencies and languages.
The next thing is to consider how much support you will need. If you're starting and can easily handle things independently, an adless ecommerce platform could be a great option! If you need more help with marketing or customer support, it might make sense to choose one that offers twenty-four-hour assistance.
Essential features of ecommerce platforms
When choosing an ecommerce platform, there are many essential features to consider, including the following:
Scalability: the platform's ability to scale up to meet the demands of a growing customer base
Ease of use: an attractive user interface and straightforward checkout process with multiple payment options
Integration: a platform that works well with other plug-ins and tools
Appearance: a professional appearance with attractive navigation features
Customer experience should be the driving factor. A good ecommerce platform will have all of these features and provide a pleasant shopping experience. It should also be easy to set up and operate.
What factors affect the cost of using a given ecommerce platform?
Many factors affect the cost of using an ecommerce platform. Here are some of the things you need to consider:
Some platforms limit the number or type of items you can have available for sale at once, which can be frustrating if your online business is new and you want to test things out.
Some ecommerce platforms offer a flat fee for every item sold, while others take a percentage of the sale. This is especially important when considering international sales.
Some ecommerce website options charge extra for twenty-four-hour customer service, while others have a team on standby and ready to help.
How should you choose an ecommerce platform by the ease of use?
Ease of use is an essential factor in choosing an ecommerce platform. The most accessible ecommerce platform should offer the following elements:
A simple sign-up process that walks the user through the information needed.
An organized dashboard or main page that highlights the tasks available
A quick-loading platform that requires few extensions to run
A clear and accessible help center and easy navigation tools
Ease of use is vital to the success of an ecommerce platform. A platform that is easy to read, navigate, and interact with will ensure higher traffic.
Conclusion
When it comes down to it, there is no one one-size-fits-all platform — there's only the solution that best suits your ecommerce business. Every company has different priorities for ecommerce features, whether it's more payment options, dropshipping capabilities, real-time inventory management, or a user-friendly interface, so the "best" platform for you will be the one that meets your specific needs.
Take your time evaluating your options, and don't be afraid to take advantage of free trials to test each platform's unique features and benefits.