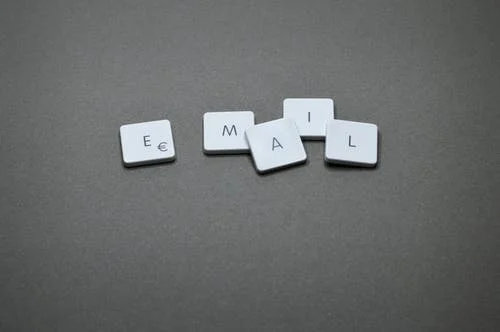 Email marketing is one of the most effective marketing channels an ecommerce business can use. This method, on average, generates $42 per $1 spent.
The basis of what makes email marketing so powerful is the number of tools available. Even the software you use to send emails is a tool in itself.
Other tools allow you to get potential customers better, improve relationships, and promote customer loyalty.
With the help of email marketing tools, you can easily and quickly reach your audience directly without paying for expensive advertising space on Google Ads or Facebook Ads.
 Why should you use an email marketing tool?
Software tools are the backbone of every great digital marketing strategy, and email marketing is a part of it. There are three different kinds of aspects of email marketing that tools can make a must-have.
Let's go over them below:
Saves time
When it comes to email marketing, it's about sending many emails. Wether to be 20, 2,000, or 20,000. Each email has to be sent to your email list, and having it done manually can be a full-time job in itself. This is why email marketing tools are a literal time saver.
Email automation is directly correlated to a significant increase in conversion orders and cart abandonment because you do not have to send them out for each customer manually. The ability to send them without your input makes the process faster and without eating up all your time and energy.
There are also a lot of intelligent tools that can help suggest what you can do to improve these types of emails. These suggestions can range from finding out the best subject lines to finding how accessible your emails are to every device.
Increases revenue faster
The most important parts of the emails are the subject line and content within the email. Both need to work in unison to get conversions, and there are tools to do that, from testing to refinement. Analyzing these tools will help suggest what you should add or change.
Tools help make the content of your emails look better. There are so many ways you can customize the look of an email, from formatting to adding graphics. Your imagination is the only limitation.
When you design an email, you create an experience from your brand that helps you generate revenue. This is why alignment, high-quality photos, cohesive fonts can differentiate between an email subscriber and a customer.
Connect with your audience better
In a perfect world, sending your email to your audience to open and act upon the content would be seamless. In reality, spam filters can get your emails prevented from seeing them. Not compelling subject lines make your emails left unopened. Flat design and layout can make your emails a chore to read.
That is why many tools will help remedy that solution so you can connect with your audience better.
Let's take a look at what these tools are:
 6 Email Marketing Tools
Let's begin with the list of must-have email marketing tools for ecommerce stores.
I will discuss each tool in the following layout:
Introduction
Pros
Cons
Pricing
Unspam.email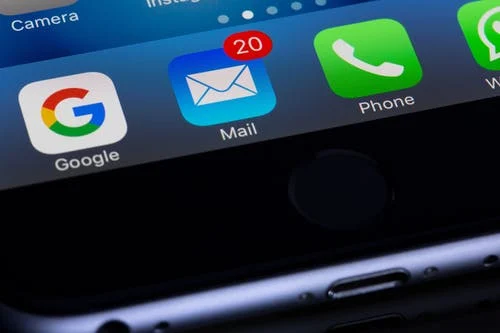 Getting an email sent to someone's spam folder is a worst-case scenario for email marketing. It means they won't be notified of receiving it, and continued use of that can get you banned from your email marketing service.
Unspam. Email helps you identify how spammy your email is by giving it a score and helpful tips on increasing it. This is so you don't have to worry if people will receive your email. However, it won't give you suggestions on how to improve your email.
Due to it being free, there is not the greatest service you can rely on. You're getting what you pay for, so to speak, so you will most likely deal with some unresponsive servers but will eventually work as intended.
Due to how spam filters work, there are still problems that can persist, but they can lead you to find the right solutions through trial and error.
Pros
Entering your email address and clicking on 'view results' makes the process super simple. No need to create an account
Cons
The servers can be unresponsive at times.
The suggestions on how to improve the spam may not solve your spam problem
Pricing
Unspam.email is completely free to use!
Readability Test Tool
While grammar and spelling are essential for readability, so is vocabulary. The free Readability test tool from Webfx will give your content or web page a range of multiple grade levels to know how difficult it is to comprehend it.
There are a lot of other ways this tool can help besides readability. It can also be used by testing your competitor's content; this is important to understand what keywords they use.
With many ways to use and helpful ways to increase readability, it is a great tool to enhance your reading experience. However, these are suggestions and not absolutes for every device. It is still worth checking out.
Pros
Teaches you how to write more concisely
Variety of ways of use such as testing via URL, copy/paste web content, and more
Cons
Depending on the size of the webpage or text, it can be a cumbersome experience.
The suggestions are not always accurate
Pricing
This readability test tool is entirely free to use!
Subject Line Checker
One of the essential parts of an email is the subject line. It's the first thing your audience reads, and they will determine if the email is worth opening based on it.
This handy tool from SendCheckIt will grade your subject line text for readability, spam, grade level, and more. It will also suggest options worth considering, such as changing it into a form of a question or adding an emoji.
Although not every audience can fit in a convenient one size provides all subject line guide, it's best to test the suggestions to know which ones are the most accurate.
Pros
Superfast with a lot of data to work with
There is a Slack app available
No account needed to sign up
Cons
The suggestions are rules of thumb, not absolutes
Pricing
The subject line checker is free to use!
HTML Email Checker
If you're hand-coding your emails with HTML & CSS, this tool will be excellent for you; it will review your code.
The suggestions help understand what other options are available and suggest ways to ensure the code is as clean and simple as possible. It also solves many problems while learning new habits as you progress forward.
The most notable feature, link validation, is a huge time saver in knowing your email links are accurate and working. When emails link to many products or articles, it can get messy. This handy feature cleans it up quickly. While the free account will give you the bare minimum, it's often acceptable.
The lack of developer checklist guides is not the most beginner-friendly, mainly for this tool. When you need to compare many emails or develop many email campaigns, the pro edition of the account can be a worthy investment.
Pros
The overall validation results are accurate and reliable
The link validations, in particular, are the most outstanding features
Cons
Free account lacks great features like developer checklist guides
The HTML & CCS suggestions can be too complex for beginners
Pricing
Free – $15/month for HTML Email Checker Pro
Canva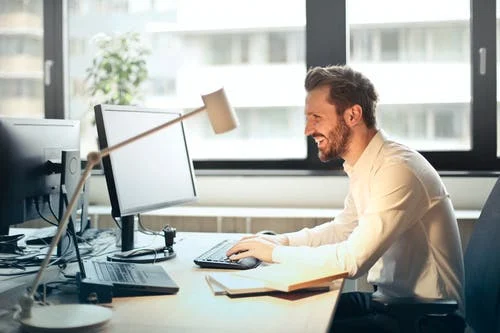 Canva is one of the most versatile and affordable tools to create unique designs for your email campaigns.
Full of great design templates and other elements to get you started to fill out with your content. It also allows more flexibility than just for email design; it's a great social media tool.
Its free version will cover everything a beginner would want. The pro membership is excellent for those who want the most flexibility in the design choices and be able to recreate other variants at rapid speed.
Pros
Feature-filled with a lot of graphics, fonts, and pre-made designs to work with
Canva has a simple drag and drop system
Cons
Cannot replace the heavy-duty image editing capabilities from software like Photoshop
The higher-quality graphics and stock photos require additional costs, or you can upgrade to the pro version to use them for free.
Pricing
Free – $13/month for Pro Membership
Sumo
Sumo is one of the biggest email capturing tools to add to your website.
The way sumo works are through a signup form or a pop-up that allows you to give some value to your visitor that will entice them to sign up to your mailing list. From there, you can market them with emails directly. Sumo's setup is three steps to install, activate a form, and wait for your visitors to sign up.
The bad news is despite its fantastic offer for being free; it's easy to hit the limit of 10,000 emails a month depending on your email size and how often you send those emails.
Pros
Dead simple 2 step installation
The free version has great features
Cons
It's easy to outgrow the free account
The signup design system isn't as robust as it could be
The email sign up designs for the free account
Pricing
Free – $40/month for Pro Edition
Conclusion
Email marketing is a must marketing platform; all ecommerce businesses should use it.
Tools are the backbone of email marketing because the time of designing and sending emails would be a full-time job in itself.
These tools will help you, from designing the structure of an email to writing the most compelling content that will get conversions. Also, to learn more about your audience and what they want to see more from you.
As you're using these tools, remember that while some are free, it's worth considering the higher-end features for the cost that will continue to grow your email list and the business's return on investment.