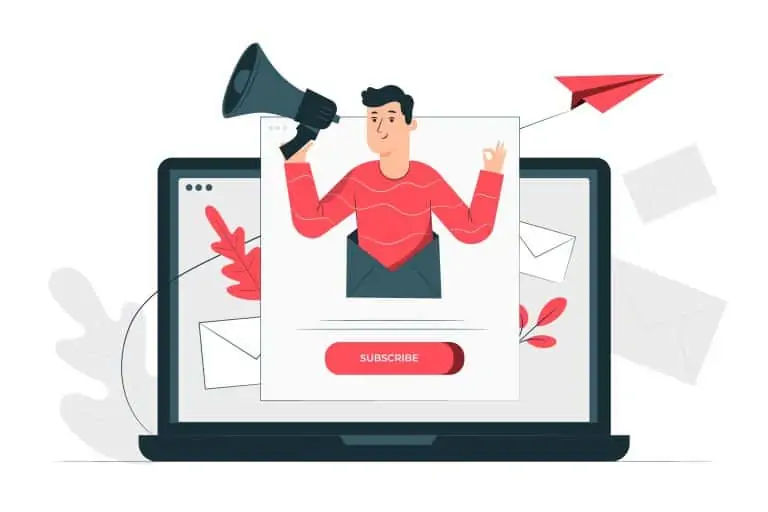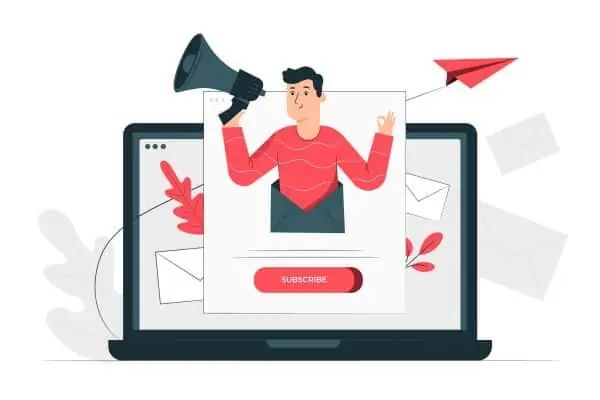 Email marketing is considered an effective campaign for businesses to reach customers. Not stopping at interacting and retaining old customers, Email marketing is also an effective advertising tool for products, services, and promotions to potential customers. With reasonable advertising costs and effective levels, email marketing has become an effective way for advertisers. For marketers, email marketing must be no stranger, but for those of you who have just joined the advertising community, it seems to be quite new.
What is email marketing?
Email marketing is a form of using email to bring information about sales, marketing, and product introduction to potential customer groups that businesses are targeting. Unlike the form of Spam email (Sending mass emails to any customer) that makes customers feel uncomfortable and refuse to receive mail, Email marketing is aimed at customers who have been targeted and researched carefully in advance. there.
The long-term purpose of email marketing is to help increase brand trust and build customer loyalty to the business.
Benefits of Email Marketing?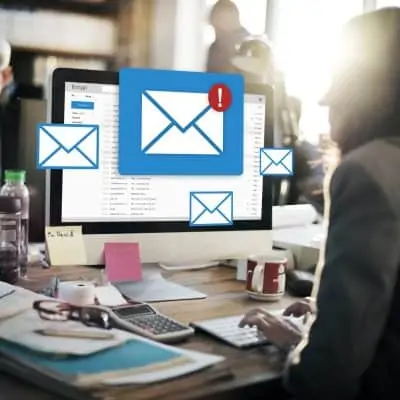 Optimizing advertising costs
There are many channels that can serve for communication plans such as Facebook ads, Google ads, advertising on the media, etc. However, exploiting these marketing channels is quite expensive, it will cost you a lot of money. But with Email Marketing, it is different, the cost of email marketing services is assessed to be much lower than today's communication channels.
Target right customers
When users register to agree to receive information from you, it means they are interested in what you have to offer and become potential customers of your business. As guided by many successful businesses and dropshipping agent, Email Marketing will be the bridge to convert these potential customers into real customers. This tool will help you reach customers at a large scale in large numbers.
Branding
In addition to encouraging customers to use and buy products, Email Marketing also helps companies and businesses build brands and make customers aware of their brands. Regular emailing to existing and potential customers helps you maintain your brand presence, build loyalty, and raise awareness of your company's products and services., increase revenue, find out the information that customers are interested in through online surveys. Especially Email Marketing helps you improve service quality, create close relationships with customers, and become more professional in the eyes of customers.
Detailed campaign statistics
Users can measure the results of Email Marketing campaigns immediately without having to wait. The system of measurement tools will provide you with detailed information about email inbox rate, email open rate, click rate, conversion rate. Detailed tracking of customer interaction rates.
By measuring and evaluating through email clicks, customer reach, or % of customers buying products, you will evaluate customer behavior and shopping habits, thereby improving your campaigns. translate later.
Fast approaching speed
The effectiveness of a communication campaign depends a lot on the speed and timeliness of the message sent at the right time the event is taking place. When using a professional email marketing service, your message will be sent quickly to thousands, tens of thousands of people with the highest speed, no marketing channel can be faster.
Top 4 types of email marketing that you should use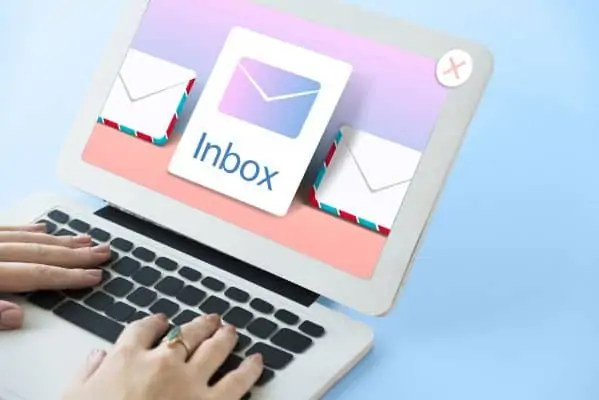 #1: Email newsletter
An email newsletter is a form of using email to send to customers to communicate about products, promote image promotion, and sales. Customers who receive newsletters are those who actively provide their information and emails to businesses, mainly sign-up from the website. Therefore, email newsletter has gained a certain interest of customers for the brand, but that is also the challenge when producing email newsletter content, it is necessary to meet customers' expectations of receiving news…
#2: Welcome email
A welcome email is the first email that businesses send to customers after they register on the website with the desire to receive information about products, services, or promotions. A regular welcome email includes a thank you for registering the service, a password when registering to use it, a link to the company's website, an email address to answer questions, how to unsubscribe, or instructions. Update user information. This is considered the first step in the journey of establishing business trust with customers, statistics show that welcome email is the type of Email Marketing with the highest open rate of users.
#3: Email sales
This is the type of Email Marketing being used most by businesses. Email Sale is a form of direct sales, which uses email to communicate and reach out to customers. This type of Email Sale has the purpose of introducing products and services to potential customers. Businesses use Email Sale as a direct sales tool with the aim of increasing revenue or converting potential customers into real customers.
#4: Transactional email
Transactional email is the type of email sent to customers when they make a successful transaction at the business. The content of the emails will usually instruct the customer to purchase the product, complete the service or confirm the transaction has been made with the sender. For example, order confirmation, order status, electronic receipt, etc.