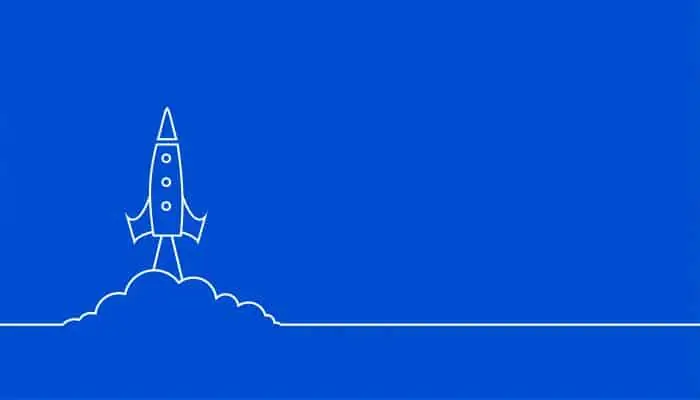 Hurray! Starting a dropshipping business in 2022? Does that sound good? Another year and many interesting things are waiting for you! And it's also the time for you to make your business plan for the next year. As the new year will open new opportunities for you. New trends will continue. And if you know how to grab the chance, you can make a fortune out of it. And that's why today, we would like to share top reasons why you should start a dropshipping business in 2022. Let's go!
5 Reasons why you should start a dropshipping business in 2022
1. eCommerce will keep growing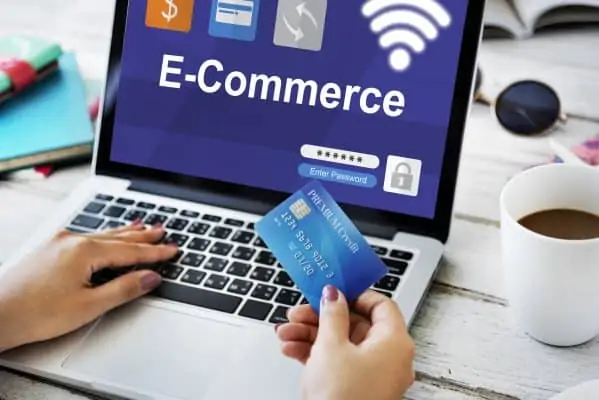 You may already know how fast eCommerce is growing. With the pandemic effect, people's lifestyles will change forever. Online shopping becomes dominant, replacing traditional shopping. That is the most obvious trend right now. In 2022, eCommerce is predicted to grow more than 20%. That is the chance for you to grow your own business to make more money and become financially independent.
But what is the reason you should start a dropshipping business in 2022? As dropshipping is one online business model. It allows you to sell products and run your store even when you don't have much money to buy products in bulk and keep them in your inventory, like other online businesses. Instead, you just need to find a reliable supplier or dropshipping agent, and they will do all the procurement and fulfillment steps for you, from sourcing products, packing, to shipping.
2. Growth in popularity of mobile devices and social media

The usage of mobile devices has been increasing over the last few years. So does social media popularity. That is indisputable. But how will it affect eCommerce and online business? Well, it will have a big impact on people's shopping behavior. As a majority of shoppers make purchases on their mobile devices. Mobile devices like smartphones are so convenient for people. And that will increase the time people spend on the internet, or in another word, in social media and online shopping.
That creates new opportunities for you as well. You can find ways to develop your dropshipping business in 2022, your marketing plan on social media to entice people to buy as much as possible.
3. Faster delivery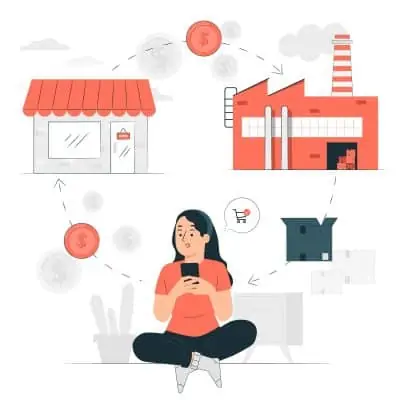 Shipping time is one of the biggest downsides of dropshipping in recent years. But to be fair, the delivery has become so much faster now. If it can take you almost 2 months to ship to your customers in the old days, now it might just take 5-15 days. That is one huge improvement we have at the moment. As a dropshipper, you do not have to worry too much about delivery time like you do before. That's why starting a dropshipping business in 2022 will be a good idea for you.
4. Online shopping becomes king!
Like we have mentioned, this is the most obvious trend right now. Online shopping anywhere. Now you won't see anyone who wants to go shopping at a physical store. Online shopping saves so much time and effort for customers. They can just shop anywhere, anytime just with their phones. Especially, during the lockdown, people can still purchase as normal without going out. This might be the biggest advantage of online shopping. Furthermore, now there are so many trustworthy online stores out there, people are not concerned about product quality as they do before.
They trust online stores more and prefer to shop online rather than traditional shopping. Though online shopping has some disadvantages, such as people cannot see the products in real life. But instead, they can read reviews, feedback before they make the purchase. They can watch videos, see pictures. And thanks to AR technology, online shopping is changing to another level in the near future. Growth in technology and also the online shopping trend will support dropshipping business in 2022 more than ever before. The world is changing every day. And if you want to grab the chance to develop and make money, you'd better do it immediately.
5. Growth in automation
The last reason why you should start a dropshipping business in 2022 is that you can see fast growth in automation recently. There are some tasks that make you feel so boring and time-consuming. You want to make every process as simple as possible so that you can save more time for sales or marketing events. Automated tools can help you with this. Running a dropshipping business in 2022 would not be so difficult like before. You have many resources and tools to help you. So don't waste any more moments but you can try to have your own dropshipping business now!