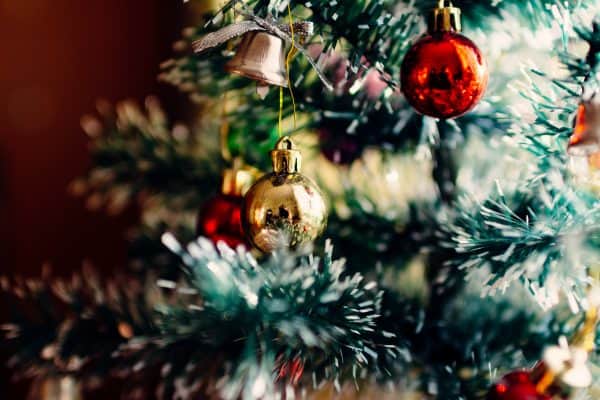 Looking for some good Christmas products to sell this year? Yes, it's time to prepare your dropshipping store for the big season as Christmas is just a couple of months away. In dropshipping, Christmas is a great holiday to make profits. Because the demand for some products begins to skyrocket during this time. There are a lot of things you should plan ahead to make sure your store is all ready to welcome tons of traffic and customers.
And one of the most important things is to list down some Christmas products to sell in your store. So, below are some good dropshipping ideas for you:
What Dropshipping Products are Best for Christmas
There are many Christmas products that you can choose to sell. Just make sure that you work with a good dropshipping agent or supplier to provide you the best quality products. And also, keep in mind that the perfect Christmas products should be:
Great gifts so that people can give to each other
Personalized products that can make them feel special
Decorations items that can bring the holiday spirit to their houses
Ok, so let's move to some great Christmas products ideas for you to dropship in 2021.
10 Best Christmas Products To Dropship in 2021
1. Quarantine/ Covid Vaccine Ornaments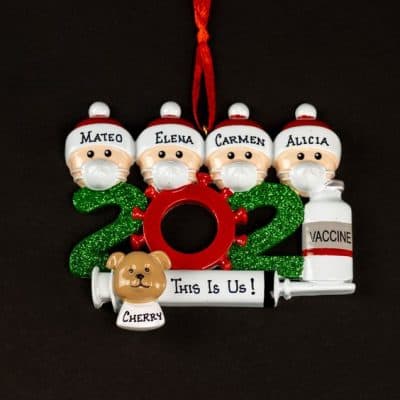 Quarantine or Covid vaccine ornaments are so trendy recently. They give a special feeling about the holiday when people face coronavirus and celebrate Christmas at the same time. They can be really cute and also lightweight for you to ship. Ornaments are must-have items for Christmas decorations so it's a good idea to sell these in your store.
2. Santa Claus Climbing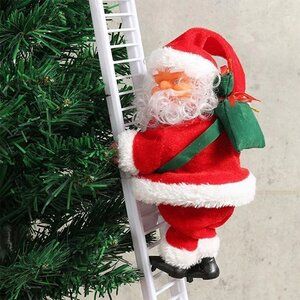 This is a super cute item for Christmas. People can buy santa claus climbing for decoration or give them away as presents. These items will be perfect gifts to people from children to the elderly. There are so many cool colors for you to choose from. And they look so eye-catching as well. They can climb and sing which is super entertaining and interesting to watch.
3. Couple Bracelets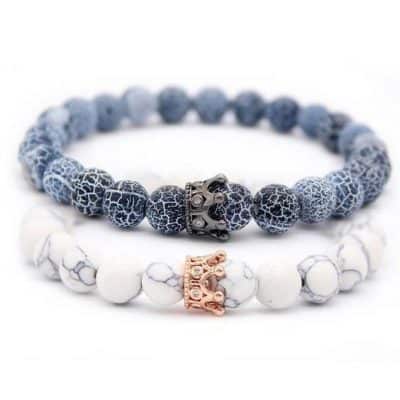 The next Christmas products to sell in 2021 are couple braclets. Christmas is also a great time for couples. So you'd better grab the chance to offer them some good present ideas during this season. That definitely will make a lot of money. These couple bracelets come in various designs, colors, and materials. They are also affordable and easy to ship.
4. Christmas Family Pajama Sets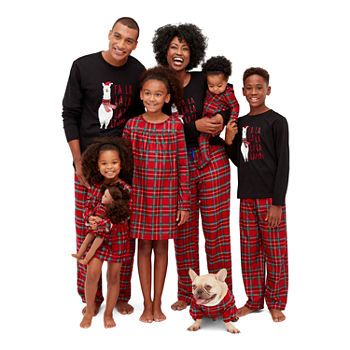 Christmas family pajama sets are among the most trendy Christmas products to sell this year. Christmas is a perfect time for family gatherings. And these items will be a great gift for them. If you can add some Christmas pajama for pets then it's even more perfect. It looks super cute when the whole family celebrates Christmas with their pets as well.
5. Mini Projectors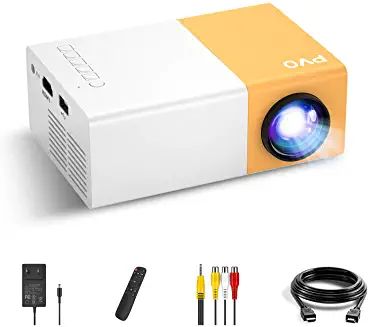 Mini projectors can help families to have some quality time during Christmas. They can watch movies or family videos. That's what these items are among the best Christmas products to dropship this year.
6. Christmas String Lights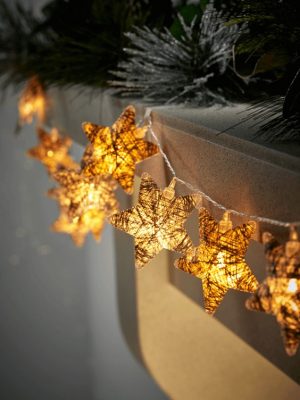 Christmas decoration products are must-have items for every family on this holiday, especially Christmas lights. You cannot call it Christmas without Christmas lights. So it will never let you down if you can add some eye-catching lights in your store during this time.
7. Christmas Beanies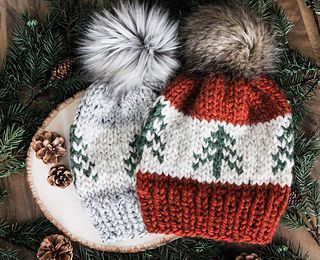 People also enjoy wearing Christmas clothes during this time. And Christmas beanies are a great idea for everyone. You can sell Christmas beanies with other clothes such as Christmas sweatshirts or leggings. All will sell like crazy.
8. Christmas Trees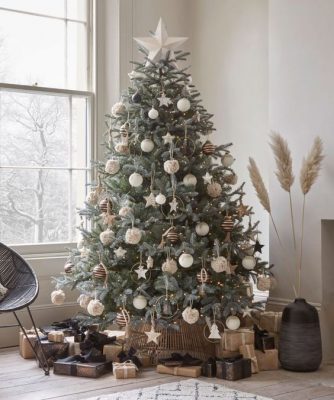 Yes, Christmas is no longer Christmas without Christmas trees. This is a very profitable niche for you. Christmas trees come in many sizes and designs. So basically, you are free to choose what you want to have in your store.
9. Christmas Pet Products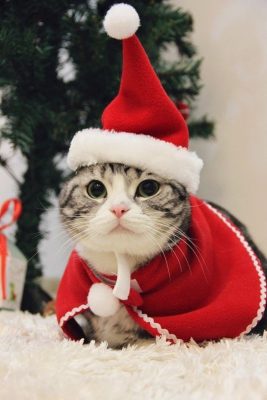 People also want to celebrate Christmas with their pets. They will not hesitate to spend extra money so that they can have a fun time with their little buddies. And Christmas pet products are super cute that many people cannot resist. So, it's never a bad idea to sell Christmas pet products during this holiday.
10. Christmas Kitchen Products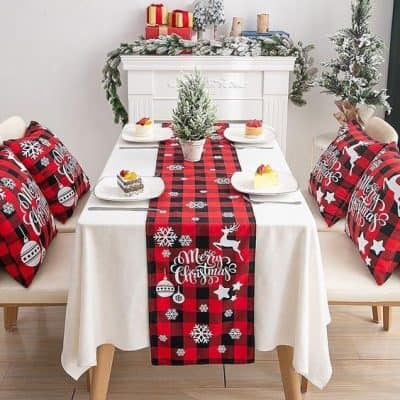 The last Christmas products on our list are Christmas kitchen products. People will need to bake cakes for the Christmas parties. They will need to make their kitchen full of Christmas spirit as well. They will decorate not only their living rooms but also their kitchens. So kitchen products like Christmas Apron, Christmas Table Runner will be selling very well.