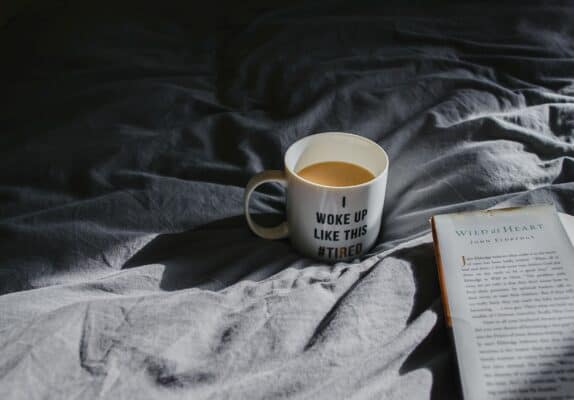 You may have heard the term "POD product" or "Print on demand" product, which is a white label dropship product that you can explore to differentiate your brand. In this article, we will talk about what POD product is and what kind of POD products you can sell for your dropshipping business.
As this is an exciting niche, competition is tough. It's not too hard to create an online POD store, and as a result, more people are doing it.
Finding the right niche and targeting the right customers will help you to reduce competition then. No matter what platforms you are using to dropship POD products, you want to be sure the products are interesting to the shoppers. Therefore, try to be creative in choosing a personalized products that can be sold out in the blink of an eye! So, to day, we will help you on giving you several ideas on that. Let's get started!
What is POD Product?
POD represents Print on demand. Like it's name, that means when you sell the products with your custom designs printed on them upon the order and only with the ordered quantity. You don't have to buy the products in bulk, as each order is printed as it comes in.
POD Products ideas for dropshipping
As a lot of POD products are out on the market, we would like to suggest some POD products for you to start your own business. You can choose one or mix them up to give your customers more choices when they come to your store.
Mugs
Almost everyone has a mug for themselves. And people like to make it personalized. Though printed mugs have been around from the beginning, it is always a good start for your POD product trading business.
Drawstring bags
Drawstring bags are easy to use and quite popular among young people. This is also a good gift given out during events, outings or trade shows. These products are best seller for sure.
Fine Art Prints
Shoppers always look for a unique fine art they cannot find anywhere else to make their house one of a kind. So this is where you come in. Offer your customers find art prints through online shopping is an easy way to sell the products.
T-Shirt
One POD product can not be missed out is T-shirt. Though this is so popular already on online market, people never get enough of a unique and incomparable t-shirt for their own. T-shirts are also ordered in large amount for a group of people like students of a class, companies or a group of close friends for activities like outing trip or a school event…
Hoodies
Like T-shirt, hoodies are another POD products that attract all individuals. If T-shirts are too common, they can have hoodies with a signature design on them.
Phone Covers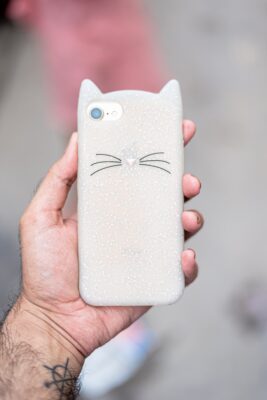 Speaking of POD products, we cannot but mention phone covers. Everyone is carrying around their phone with a printed phone cover with them. It is actually among the best selling POD product on the market. People never stop buying it. Not to mention new phone is coming every year, people have to change phone cover as well. They make their ordinary cell phones look more special and stylish.
Cushion Covers
Cushion covers are an indispensable item for home decor. Printed cushion will make your house more unique and gorgeous. So, this a a great POD product to sell.
Wall Decals
In addition to art print, cushion covers, wall decals are other things that people will purchase for the home. One great thing about this is wall decals can be easily removed and changed in a second. They don't have to repaint the house and modify any design to the wall. People can sometimes change their wall theme by this POD product.
Be creative and offer your customers nice products that can be attractive to them.
Leggings
This kind of pant style is very popular and easily customized. That's why there is always a scope for you to grow in this niche. Offer leggings so shoppers can add a logo, design, or whatever they want on them.
Flip Flops
People now not only want to be stylish when they are going out, but at home as well. Flip flops are the perfect warm weather item which are especially popular with bridal parties. Shoppers both want to be comfortable and be unique. So offer them what is catchy to their fashion eye.
Socks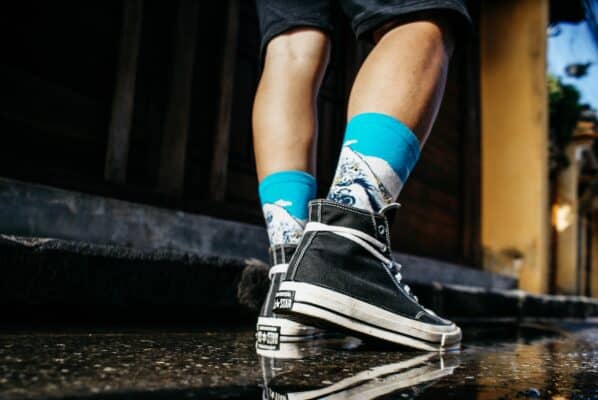 Of course socks are among POD products that must be mentioned since young people are wearing sneakers everywhere. Socks become an important item to make their outfit more impressive. They are liked by both men and women, and also children.
Tank Tops
Another popular POD product under clothing category is tank top. They are easily mixed and matched. They can also be wore in many occasions like hanging out, working out, at home or at the beach. So include custom designed tank top on your list and we are sure this items are moving fast in your online store.
Baseball Caps
Baseball caps are a must-have item on your POD product list. Printed baseball caps are often ordered in large amount for baseball teams or by individual stores.
Beanies
Beanies are a perfect option for cold weather. People want to keep warm and appear to be stylish at the same time. So be sure present this kind of POD product with good design on cold season and you will realize this will soon become a best seller. What once was worn for warmth is now worn for style as well.
Kids Products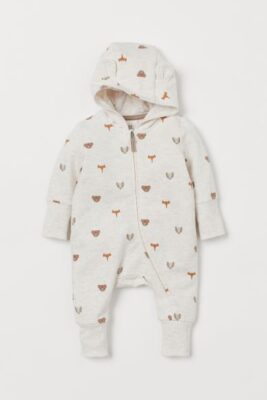 Products for kids are both the necessity and gifts. Parents love to buy an adorable item for their kids or give them as a present. Offering this POD product will aim for a huge customer base. Suggested kids product can be:
Onesies which are super lovely and greatly popular with parents but also with people who want to send gifts for parents and parents to be. What's cuter than a personalized onesie for a baby?
T-Shirts for kids are also hot selling items just like t-shirts for adults. Parents tend to love statements like "Little dad's princess" or "Best baby ever". There are tons of creative design you can think of. You can also offer short-sleeve, long-sleeve.
Just like adults, baby beanies are great gifts to their parents on winter. They can be printed with sayings or covered in cute designs.
Baby bibs are other must have items in your online store if you are selling kids POD products. They are used by almost every child and parents always want to keep their kids interested in their meals by buying a nice bib for them.
Another POD products that are necessity are swaddle blankets. Swaddle blankets can also be personalized with artwork and designs by POD store.
Scarves
A fashionable accessory that come in numerous different colors and designs can be mentioned is scarves. They can be used in cold and windy weather or at the beach. Offering those to the accessory-loving customers who are crave for a attractive scarf will bring you good sales.
Tote Bags
Tote bags are one of POD products that are using more and more today for shopping, hanging out, picnicking. That's why you should include such a frequently purchased item in your online store. You can choose basic canvas bags or ones that come in many colors and can be decorated with a wide array of prints.
Backpacks
Those POD products are easy to print on and they are widely used by many individuals. They use backpacks for many purposes and occasion so this certainly is a dropshipping item you can not overlook.
Luggage Tags
Once personalized POD product are often purchased are luggage tags. People like to use their luggage tags to differentiate their luggage from others easily and to become more modish as well.
Laptop Cases
One POD product we would like to recommend if you want target at laptop users like students, white collar workers, businessmen are laptop cases. Actually almost everyone now has a laptop. So it is understandable that they are flying off the shelves these days.
Mouse Pads
Mouse pads are surely on the list also. For computer users, mouse pads are necessary. A distinctive and nice designed mouse pads are more attractive than a plain one without doubt.
Greeting Cards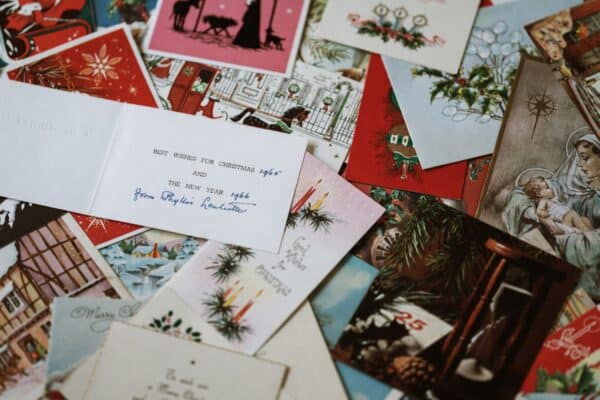 During Christmas or New Year, or your friend's birthday, you will want to send a special greeting card to them. Same for customers, they will want to look for a unique one for their beloved. So offer this on your POD product list and they will yield a good income for you.
Invitations
Invitations are a good POD product beside greeting cards. It is great to send wedding, birthday, or any party invitation in a gorgeous design that does not look like any others on the market.
Above are some of our suggestions for POD product ideas to start your dropshipping business. There are tons of other products can bring great profit like food bowls, calendars, pet items…However, you are advised to be freely creative and always think out of the box to have good custom design on your products. That is the most important thing. Nothing but the design drive shoppers attention to your product and make them buy it. Moreover, take advantage of Facebook or Instagram and it's influencers to help purchasers find their way to your online store. Good luck with your business!