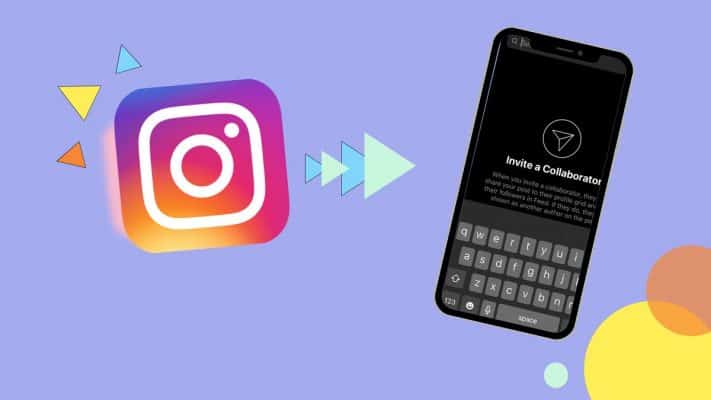 In this article, we'll explain how to use Instagram Collabs, why it's useful, and how to take advantage of it creatively.
To improve the user experience, Instagram is continually updating and introducing new features. The capability to work with other users is one of the most recent additions to the platform's toolbox. This feature, called Instagram Collabs, can be an excellent benefit for both marketers and influencers.
What Are Instagram Collabs?
Instagram has a feature called Collabs that lets users collaborate. You can collaborate on writing a Reel or a Feed post with this tool.
More people will be able to read the post because it will display both of your handles and appear on both of your accounts. That implies that you get to elicit group participation from each other's communities.
Instagram content creators frequently use this function to work with and interact with one other's communities. Brands can also utilize this to publicize their partnerships with other companies or content creators.
Public people might occasionally even be able to utilize Instagram Collabs as a marketing strategy to advertise their product range. See the example below of how influencer Aimee Song collaborated with her own clothing business, Song of Style, to create an Instagram post.
Benefits of Using Instagram Collabs
Visibility is the most apparent advantage of using the Instagram Collabs feature because it allows you to share a post concurrently on two profiles. There are numerous additional ways the function can benefit you in addition to this:
Reaching a New Audience
You can expose your content to the other user's followers because an Instagram Collab post appears on both of your profiles. As a result, it will be simple for you to introduce new people to your brand or creative account.
Introducing a brand-new community to your goods, services, knowledge, or creativity is a fantastic method. You might even gain many new followers if people show enough interest.
Boosting Engagement
In addition to showing up on both your profiles and Instagram Collab post also collects the engagement from both your communities. That means the likes, views, and comments collected from the other user's profile get counted toward the total engagement rate for the post.
And the engagements can quickly build up since they're coming from two (or more) different communities. Moreover, the Instagram algorithm will consider this high engagement rate and make your post visible to more users.
Increasing Sales
You may collaborate on shoppable posts on Instagram as well. As a result, more people will have the opportunity to view and purchase your products from your Instagram Store. This considerably raises the likelihood of generating sales.
How to Effectively Use Instagram Collaborations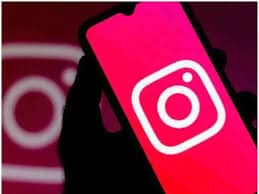 It's time to learn how to make the most of this feature now that you know how to create an Instagram Collab post. Here are some inventive ways to use Instagram collabs to increase account visibility and interaction.
Displaying Your Products in Use
Showing off how your physical goods are used in everyday life is one of the most acceptable ways to leverage Instagram collabs if you sell physical goods. Think about collaborating with a well-known creator who already uses your product.
They might produce a brief instructional video on using your product, an image of the finished product, or even a before-and-after comparison.
Announcing a forthcoming partnership or event
Instagram collabs are a terrific method to publicize or promote an upcoming event or cooperation with a company or content producer. A podcast interview or a small product line could result from the partnership.
An excellent strategy to gradually increase enthusiasm and boost product or ticket sales is to share an Instagram Collab post with all the information about the upcoming event or partnership.
Running joint giveaway campaigns
You have the ideal chance to work with a different company or influencer on a giveaway campaign through Instagram collabs. Typically, each partner in a giveaway campaign would need to share the same content and encourage their respective communities to participate.
This is made simpler by the Instagram Collabs tool, which allows you to create the giveaway announcement post once and have it appear on all your profiles. By doing so, you can increase awareness of the offer and win the support of numerous communities.
Display Your Teamwork Skills
You can use the Instagram Collabs feature, designed for collaboration, to demonstrate how successful your team works together. Use Instagram Collabs to highlight creative or expert cooperation, whether it be developing something together, compiling expert insights, or showcasing work that you produced together.
Standing Up Together for a Cause
Standing up for a cause you truly believe in is a terrific approach to connecting with your followers in a world where customers are becoming more socially conscious. By collaborating with another creator, group, or business to support a specific cause, the Instagram Collabs feature can assist you in doing this even more successfully.
For instance, the WWF Action Team joined the main World Wildlife Fund account to make an Instagram Collab post to advocate against plastic waste. The team urged world leaders to adopt a binding convention to stop plastic trash from contaminating the environment in the center. This increased attention to the problem and raised awareness of it.
Adding Fresh Content to Your Page
To keep your audience interested, you must provide both freshness and variety. However, since you eventually run out of innovative ideas, keeping your page updated with new content is more said than done.
Even though your content calendar is already filled with ideas, you might not always be able to implement them owing to a lack of time or resources. Giving your fans something brand-new can also support you in keeping their interest.
Instagram collabs are a great addition to your Instagram content strategy because of this. You may keep your page updated and engaging for your audience by sharing content from another creator in the form of an Instagram Collab post.
Promoting a Discount Code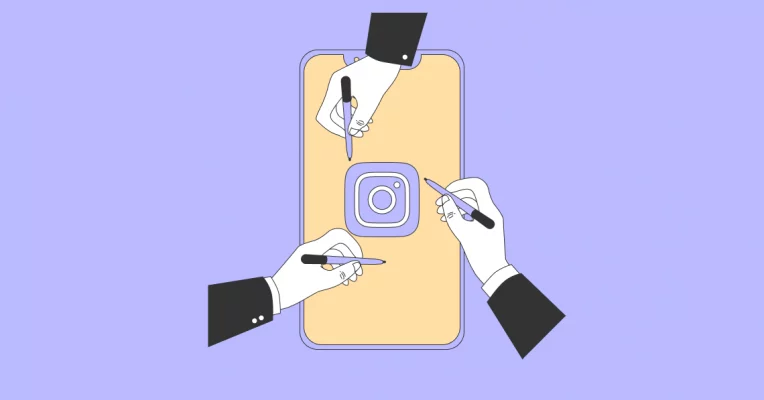 You might distribute a discount code to your audience to increase your goods' sales. Additionally, you could collaborate with an influencer to publicize the discount code via an Instagram Collab post to ensure that even more people can utilize it.
This is a fantastic approach to get your items in front of the relevant consumers and secure endorsement from a well-known figure. Furthermore, giving them a discount code can persuade them to make the purchase. Just be sure to add the proper disclosures for Instagram-sponsored posts.
For instance, to advertise a 17 percent discount on their mattresses, the Spanish mattress business Maxcolchon teamed up with the well-known home décor influencer Sweet Home Pat. The influencer promoted the price in an Instagram Collab post that included the brand's mattress.
Your Other Accounts' Cross-Promotion
Cross-promoting your other accounts is the typical usage of the Instagram Collabs function. This is a great choice, for instance, if your personal and work accounts are separate.
As seen in the Aimee Song example above, influencers or celebrities with their brand frequently use this tool. Keeping separate accounts for various product lines and brand efforts is also a fantastic alternative.
This is a fantastic technique to increase awareness, especially if one of your profiles has a larger following.
For instance, the Huda Beauty Shop, which has roughly 6 million followers, was tagged in the Instagram Collab post that beauty influencer Huda Kattan posted from her main Huda Beauty account, where she has over 50 million followers.
Influencers Displayed Promoting Your Products
By having influencers utilize or promote their products, brands can establish credibility immediately. Additionally, the Instagram Collabs tool makes the procedure much more straightforward. The post will appear on both of your profiles whether you share it or the influencer does.
The benefit of this is that you can demonstrate to your followers and the influencer's followers that your products are being recommended.
You can subsequently get the followers of the influencer's trust right away. And even among your current audience, it might increase loyalty and trust.
For instance, Millie Grace Court donned an Asos jacket in the Instagram Collab image that Asos created. The influencer even disclosed that she is currently filming a significant drop with the ecommerce company. The post received a lot of response, with approximately 55,000 likes, as was expected.
Conclusion
You not only understand how to make an Instagram Collab post but also have some excellent suggestions on how to take advantage of the feature best.
The Collabs feature may be a terrific way to expand your audience and increase interaction for brands, organizations, and influencers. Make the most of the suggestions above as you begin your cooperation.